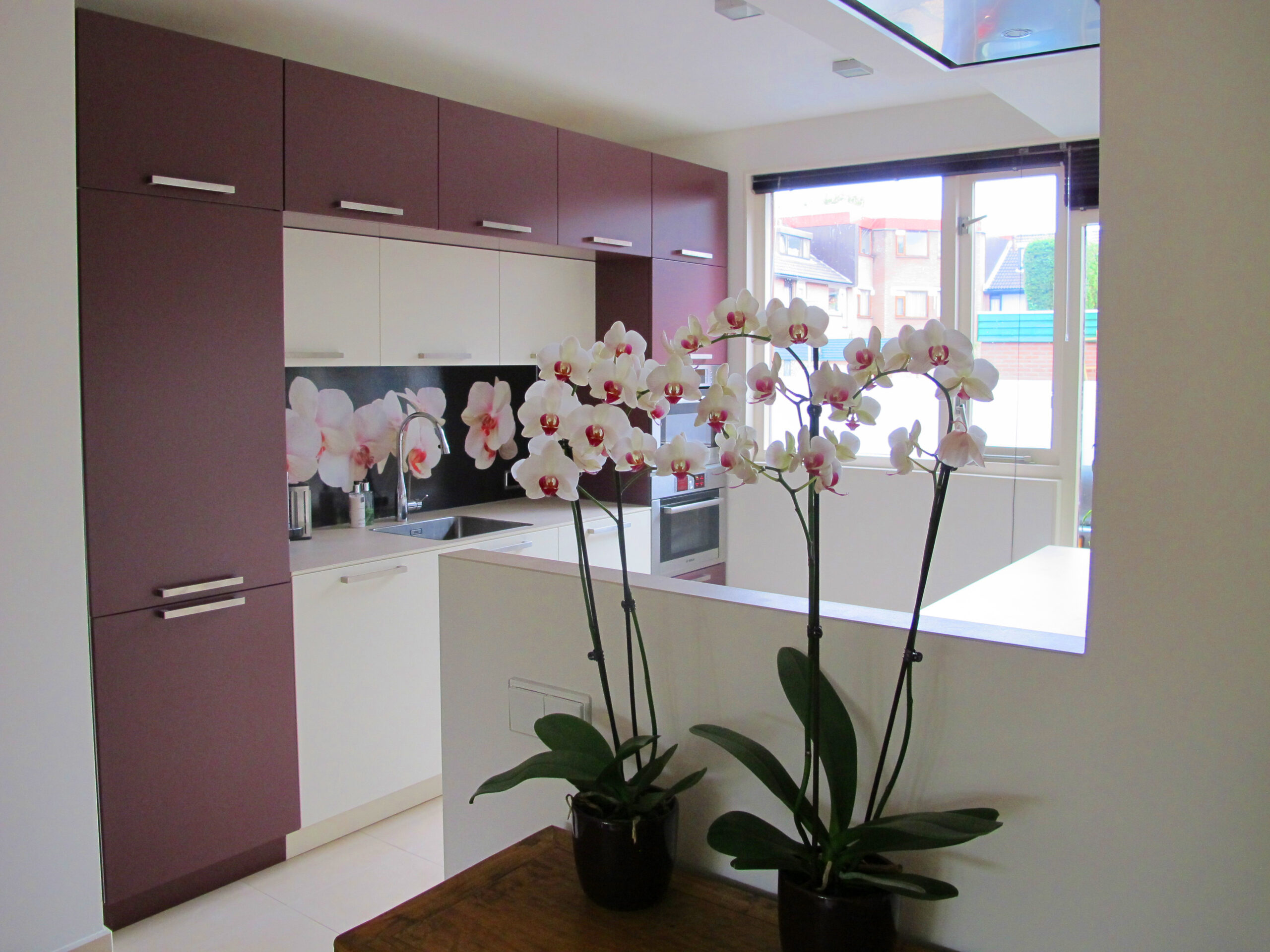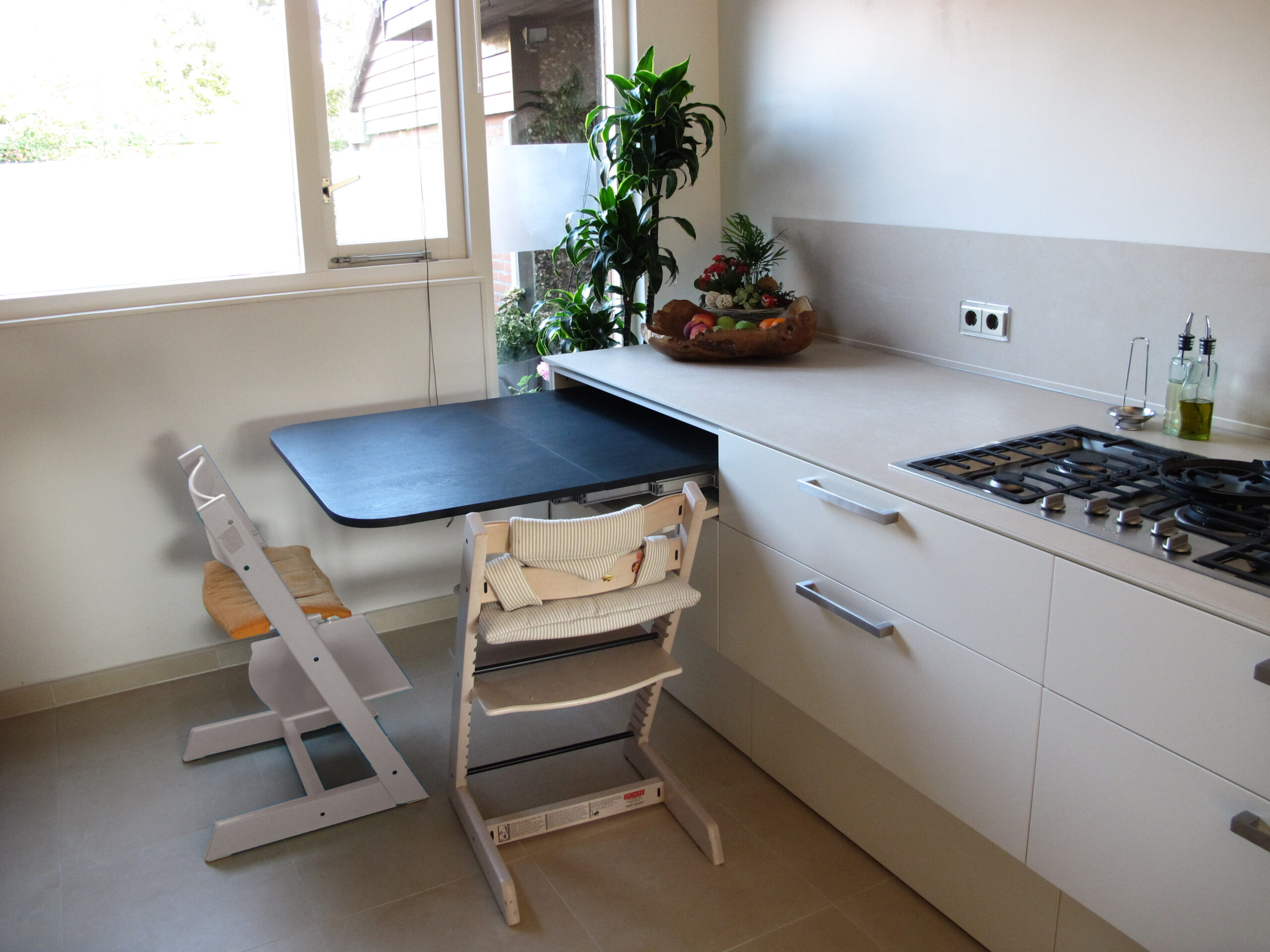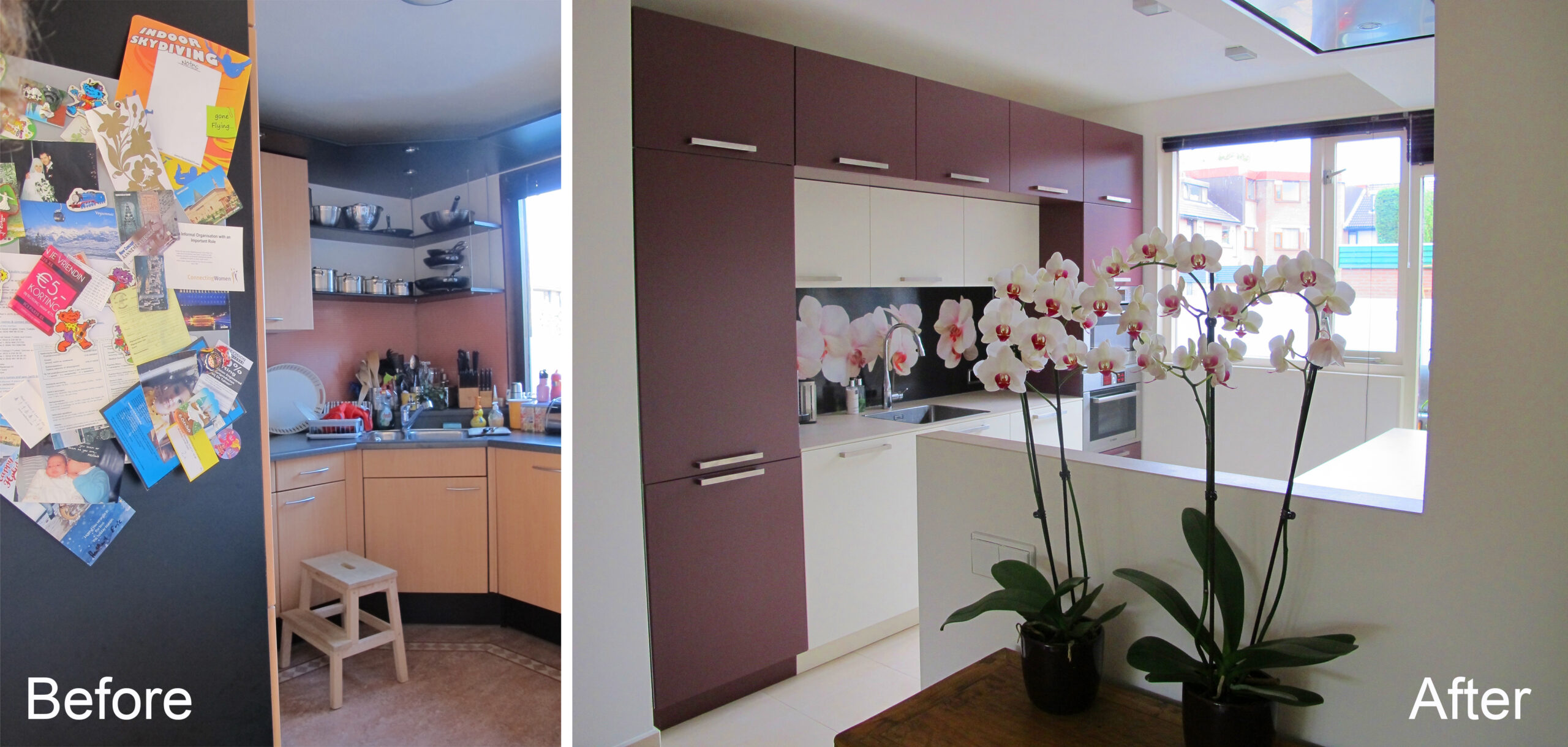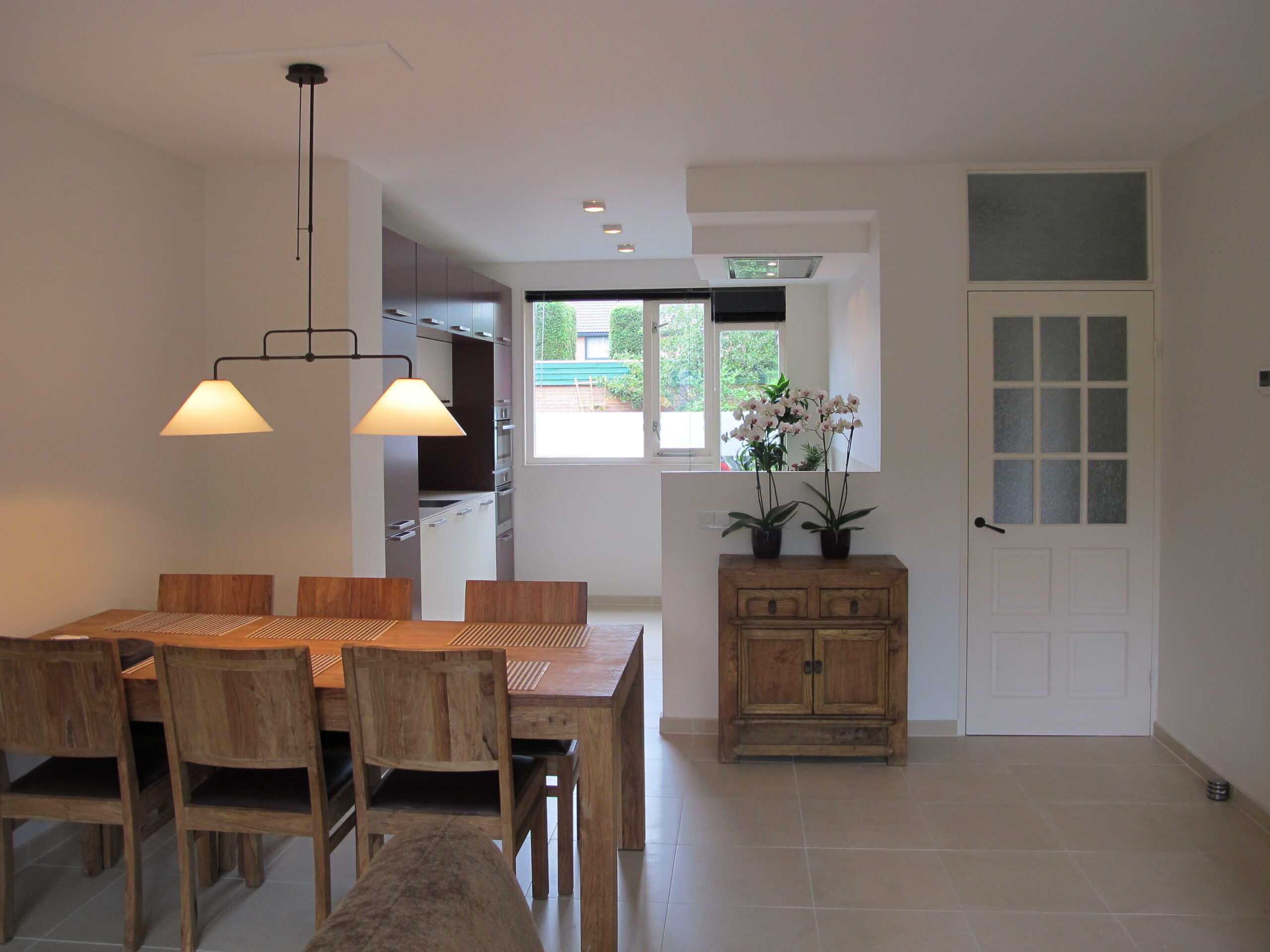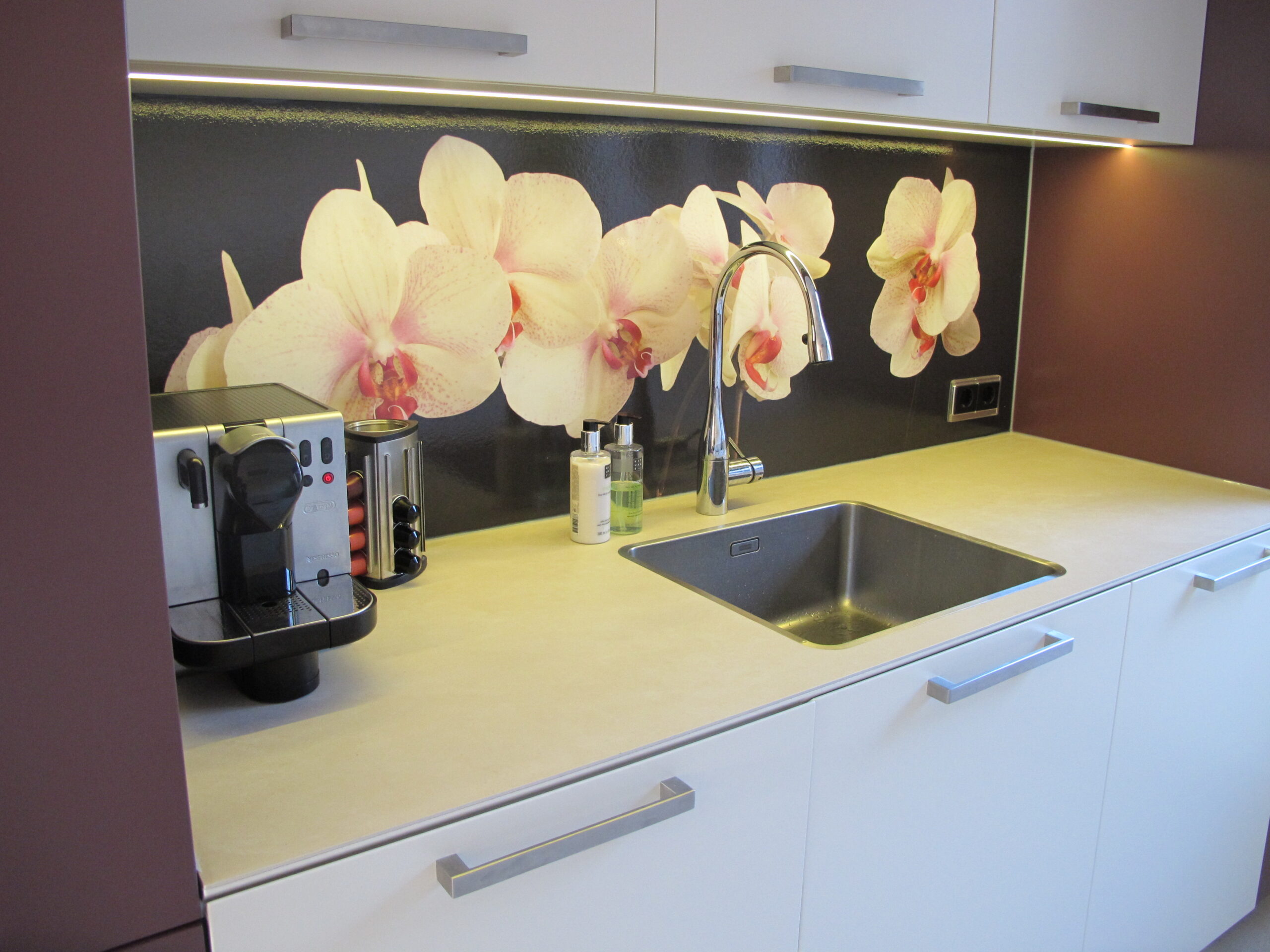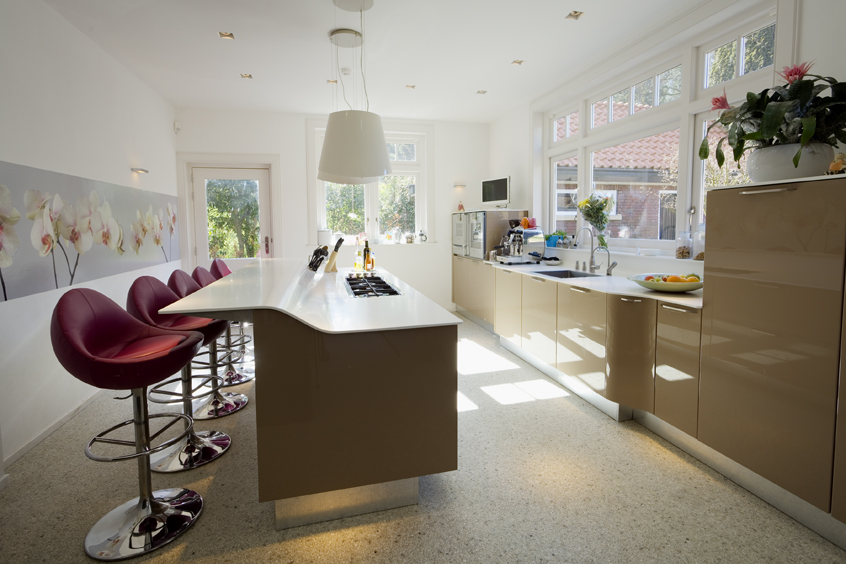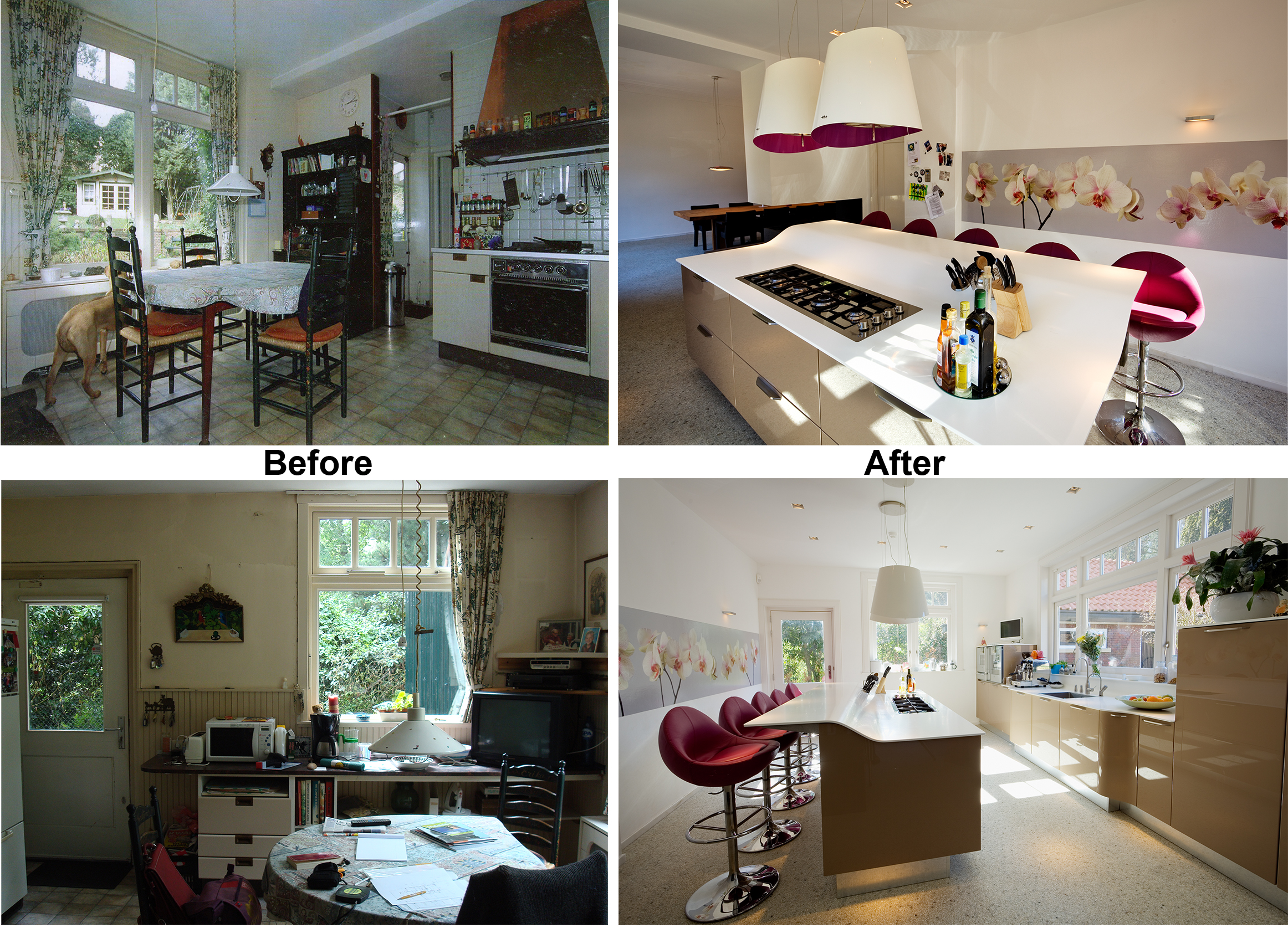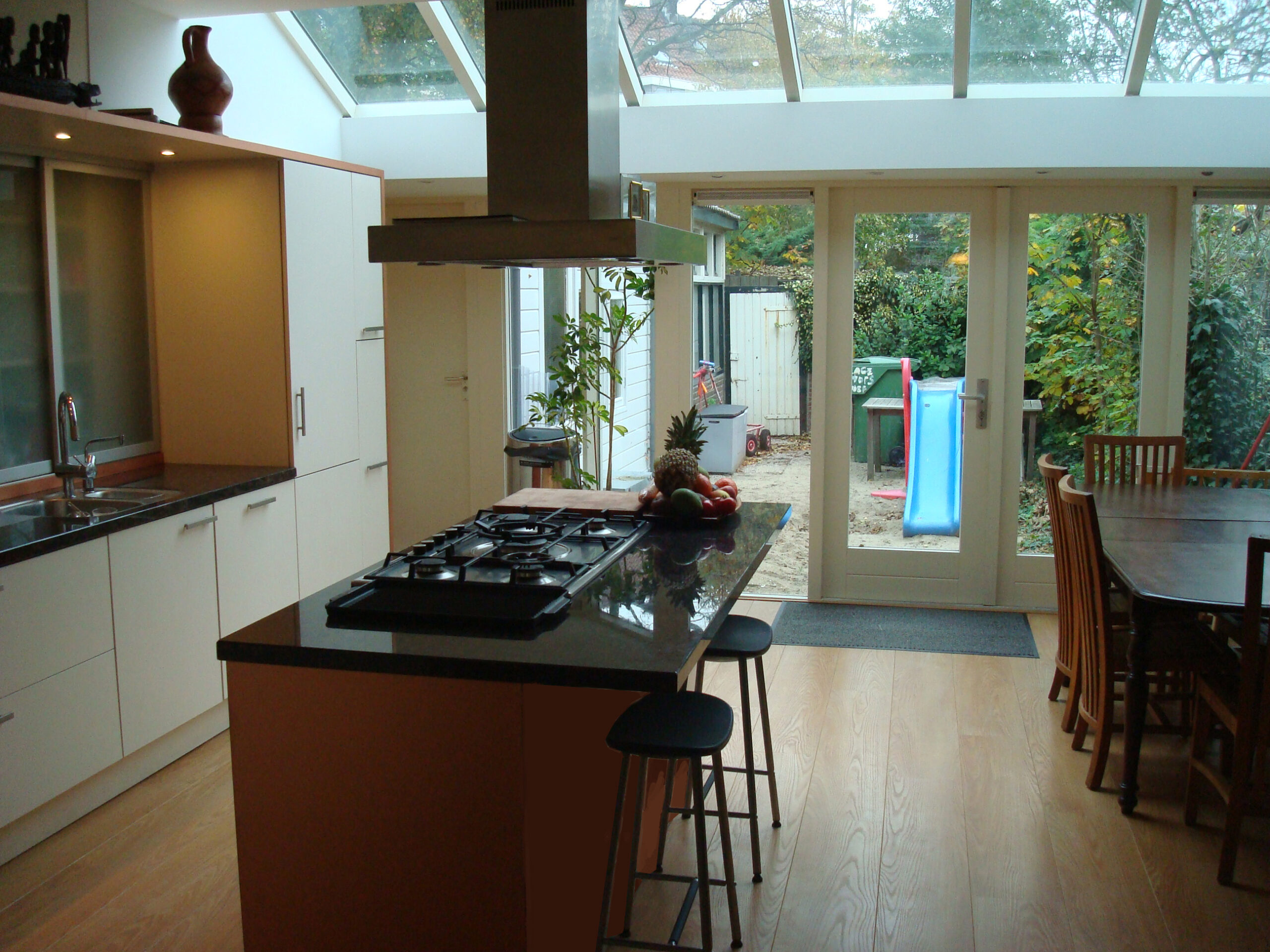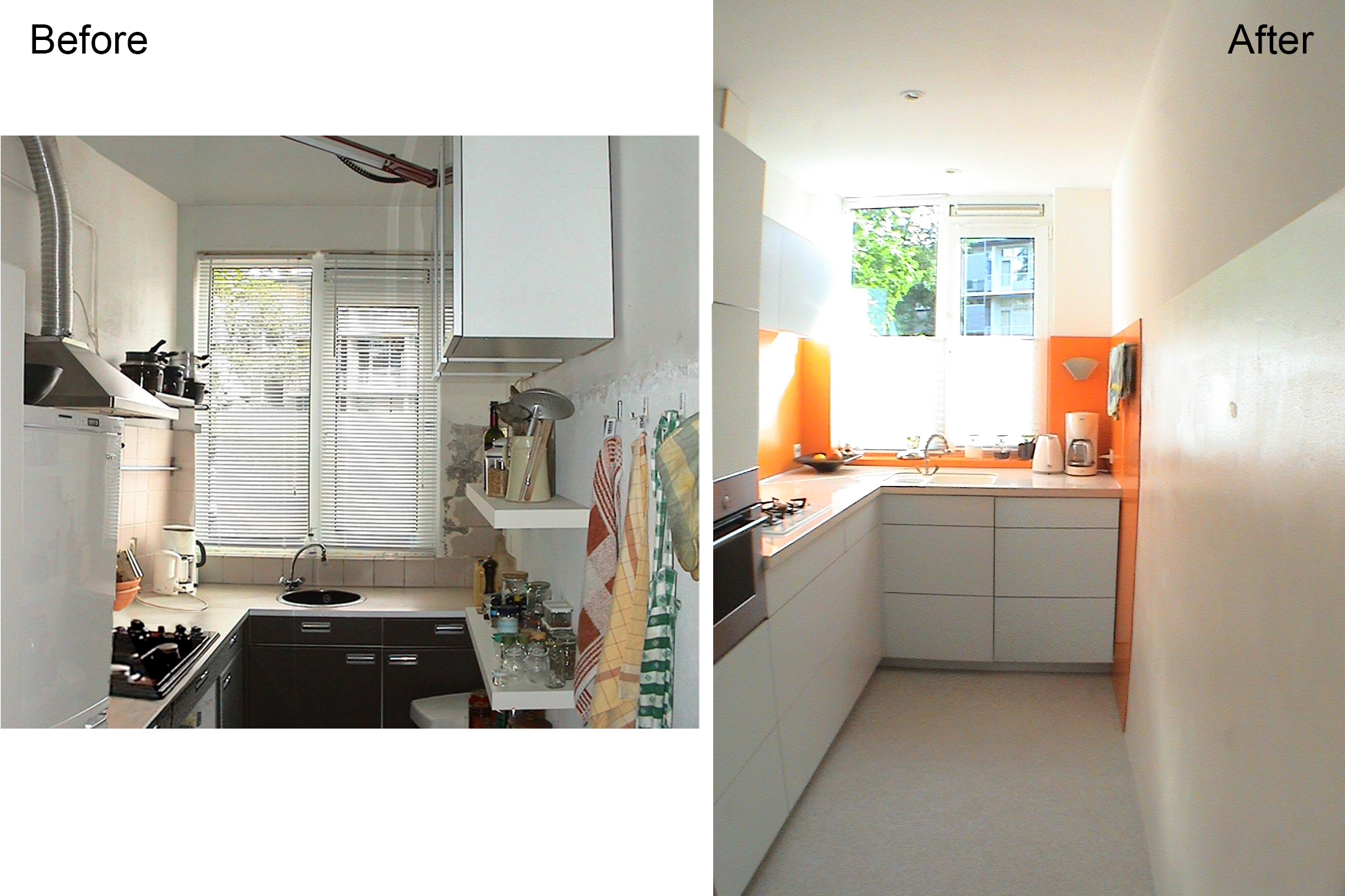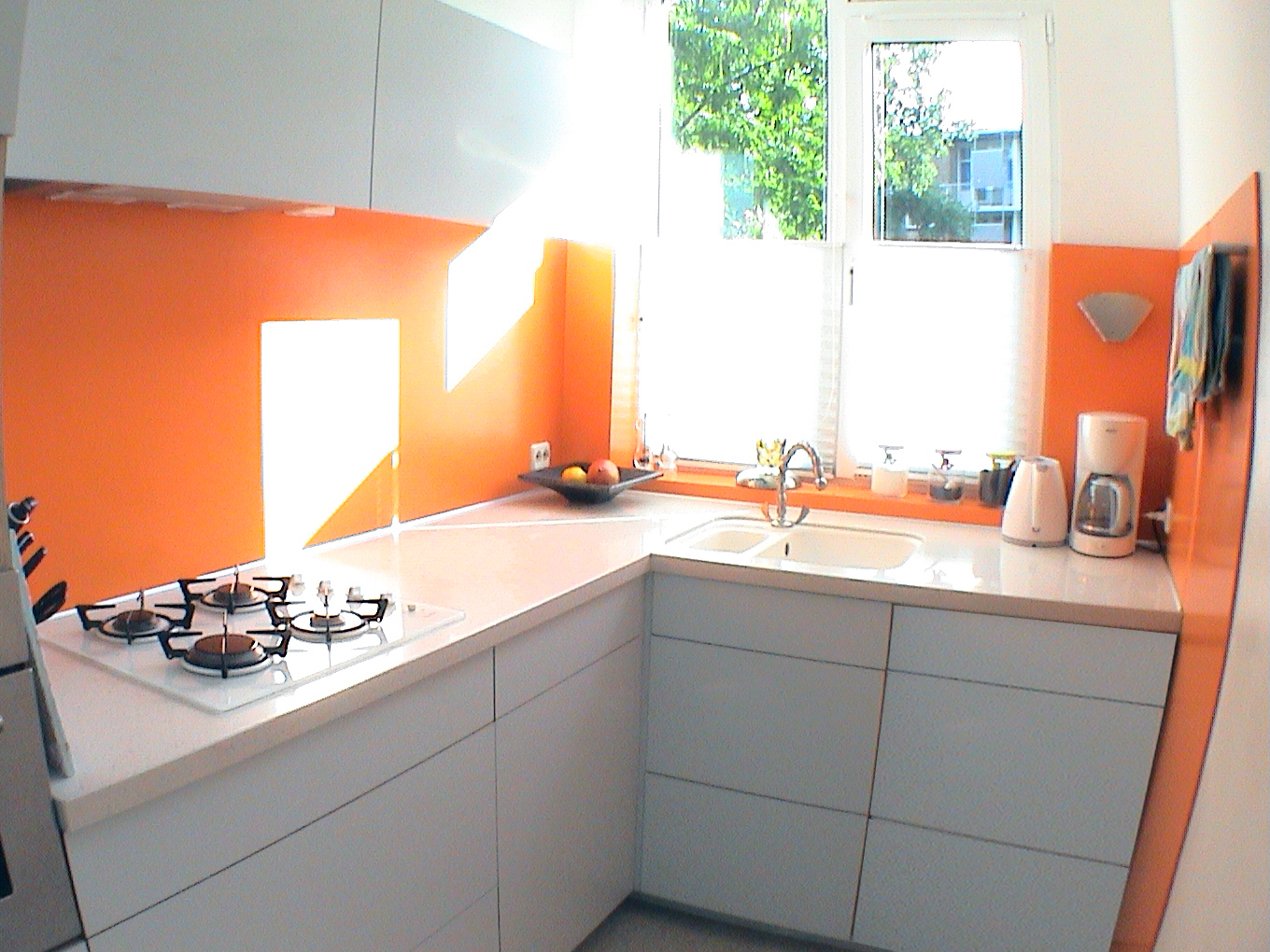 Cooking zone.JPG
Material choice: floor and counter same material and matching colours
pull out table
Pull-out table: serves as extra counter space and meals for the kids.
Skirting drawer.JPG
Plinth drawer - extra storage space.
From close to open kitchen
From close to open kitchen
View from the dining room
View from the dining room - open and spacious kitchen, extra day light in the living room.
Living _ dining room after.JPG
counter lighting.JPG
Lighting above counter:
Good light without shadow is important for counter work.
Kirchen Island with a wave
Light and space Breaking walls and enlarging the windows made this kitchen pleasant place.
Kitchen with a balance
Color choice - range hood, bar chairs and image on the wall bringing harmonious dots of color.
Conservatory
Conservatory Extension - bringing extra space and day light to ground floor.
Cooking eiland
Custom made counter cupboard hides all the stuff usually visible and messy.
keuken voor-na
The art of illusion -
how to make a small kitchen look bigger.
Kitchen warm cold
Warm & cold color combination
Kitchens – every inch counts
Here ergonomics is the key word – everything needs to be in good reach and easy to use.
The counter should to be at the right height, you need enough storage space and with good working light.
The kitchen is possibly the most important space in the house it also has to be an inviting place to keep you in.
​What is your dream kitchen?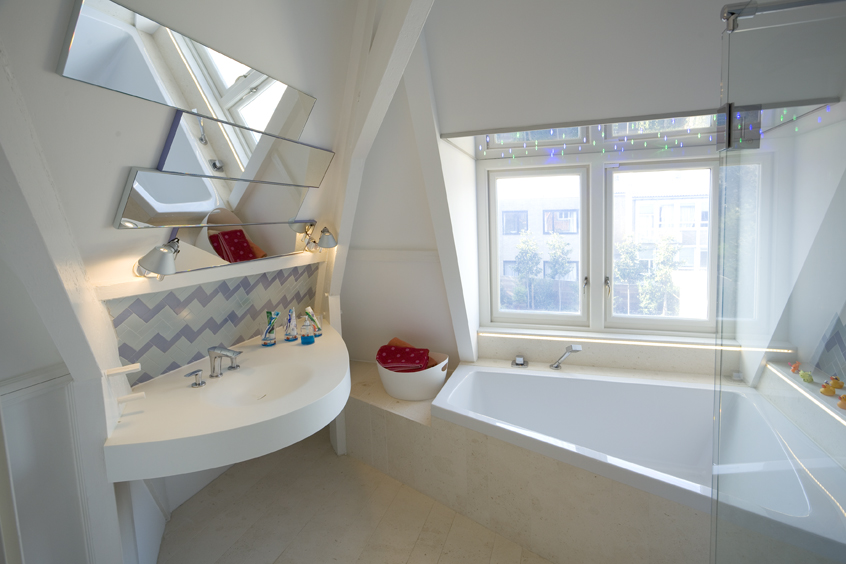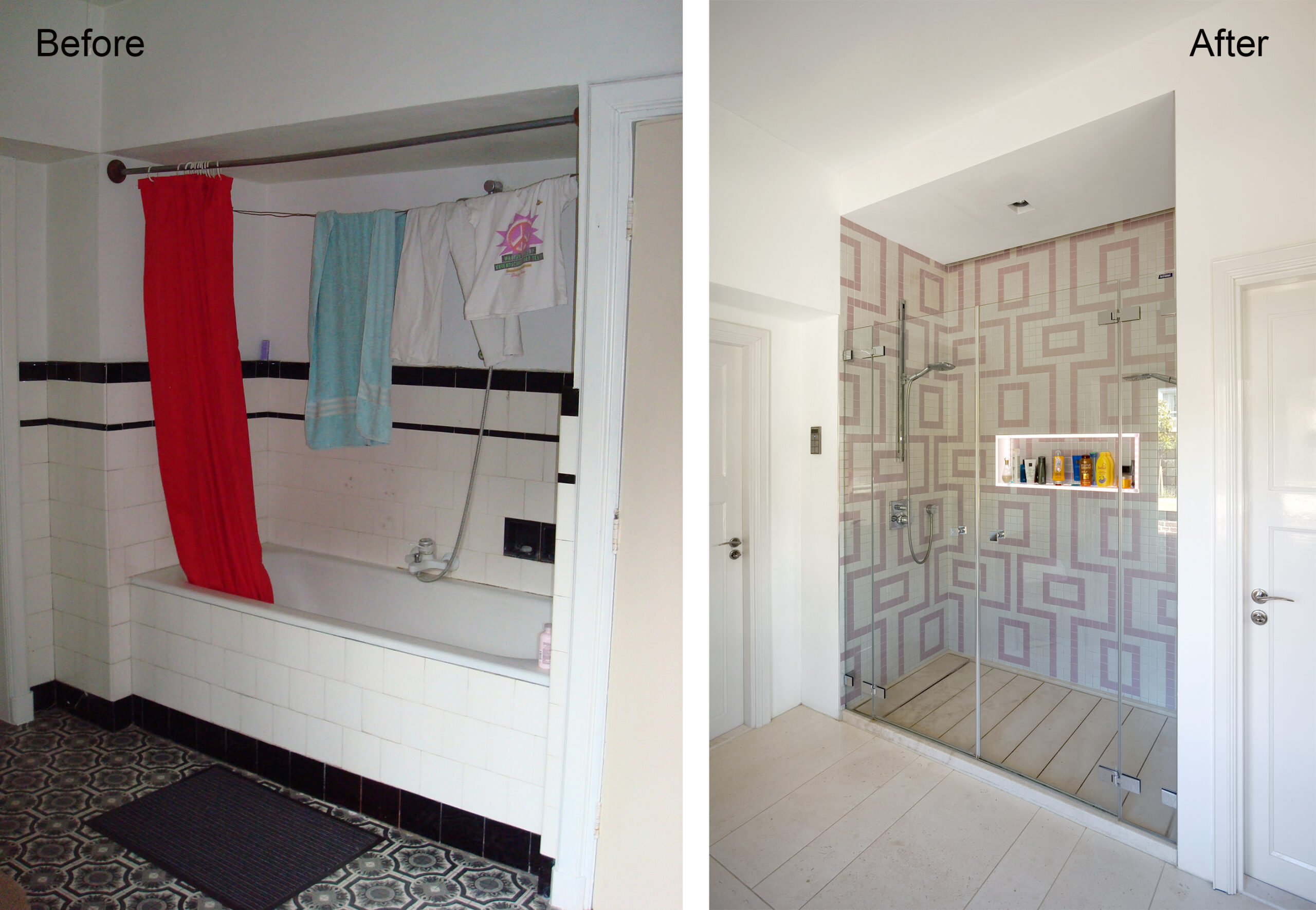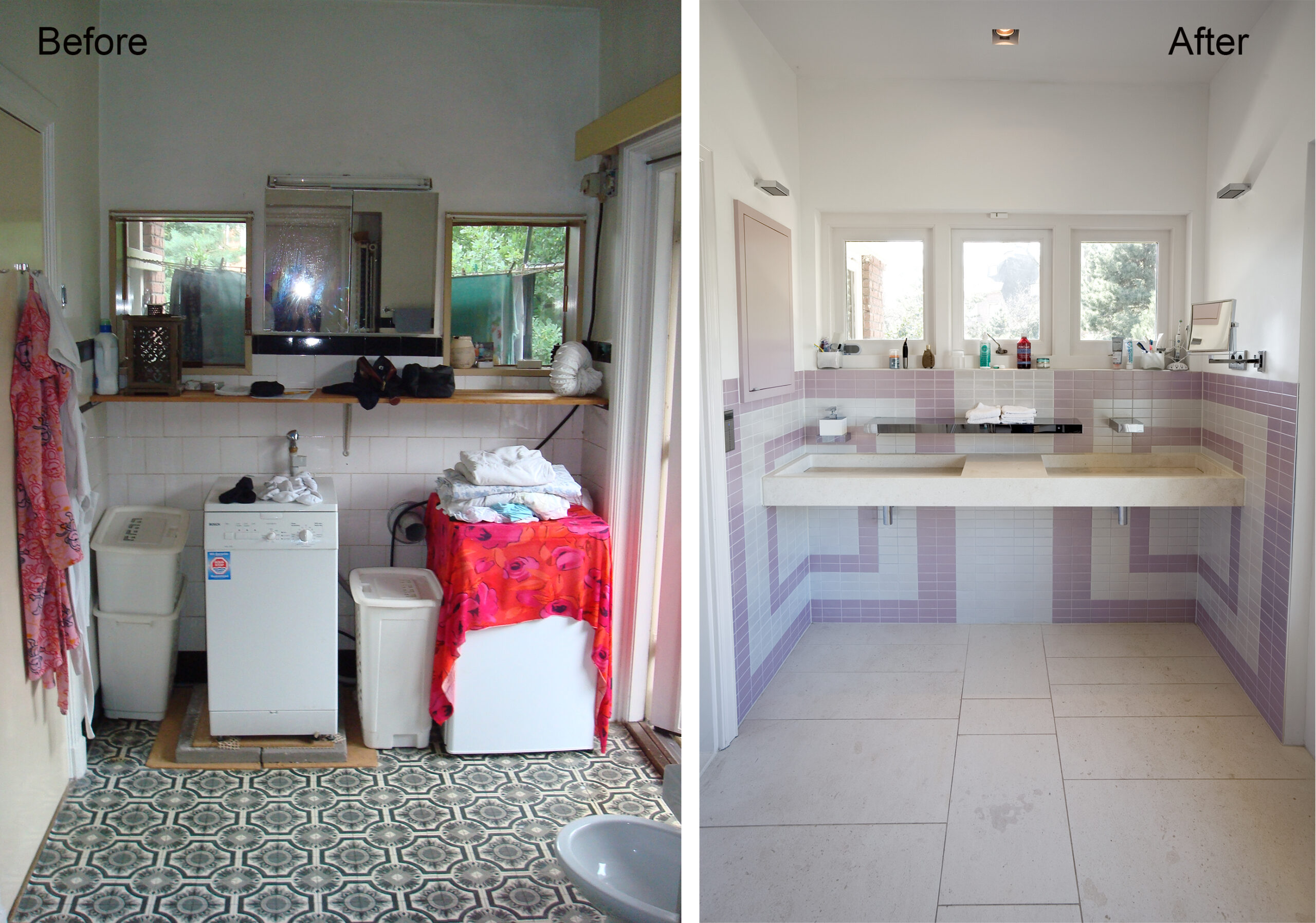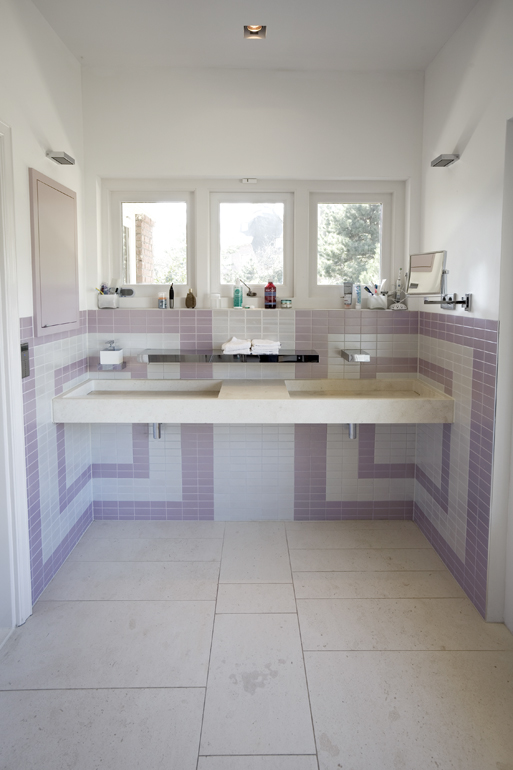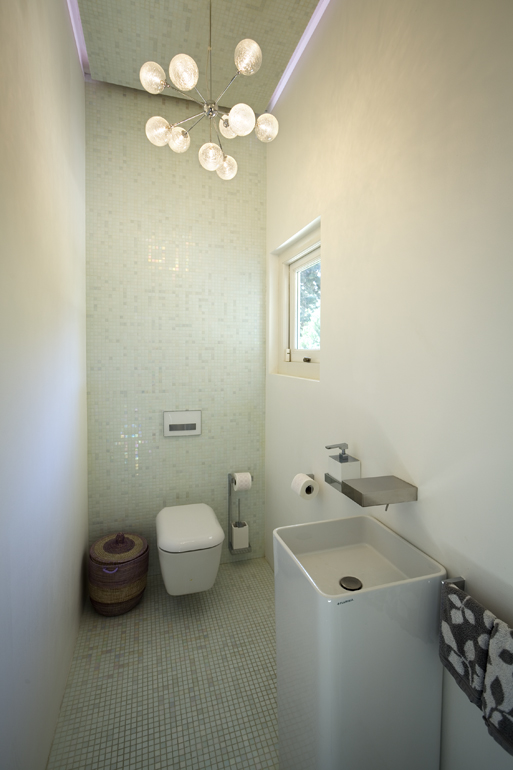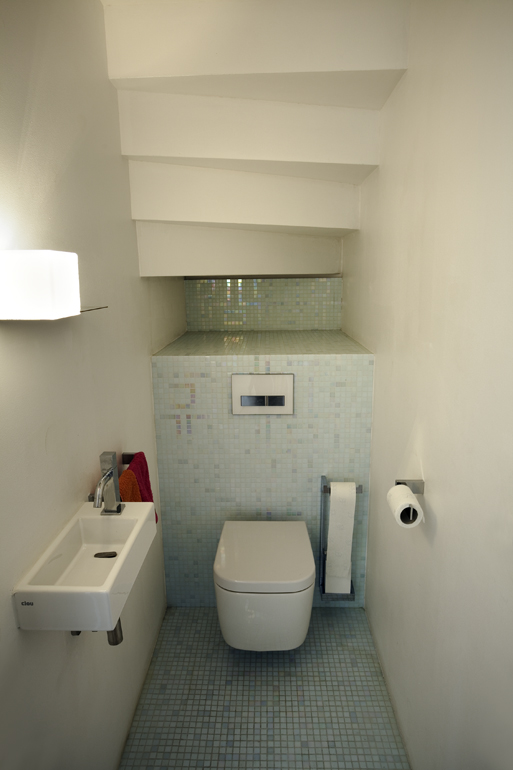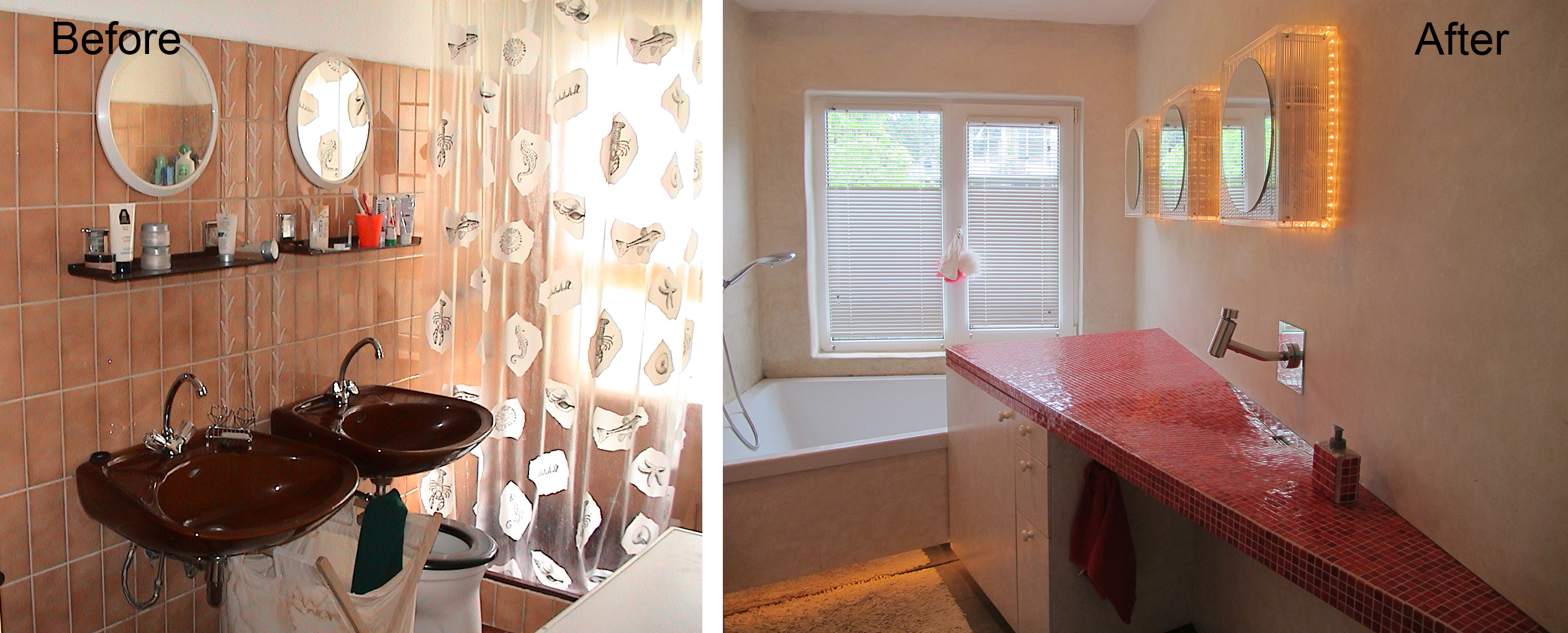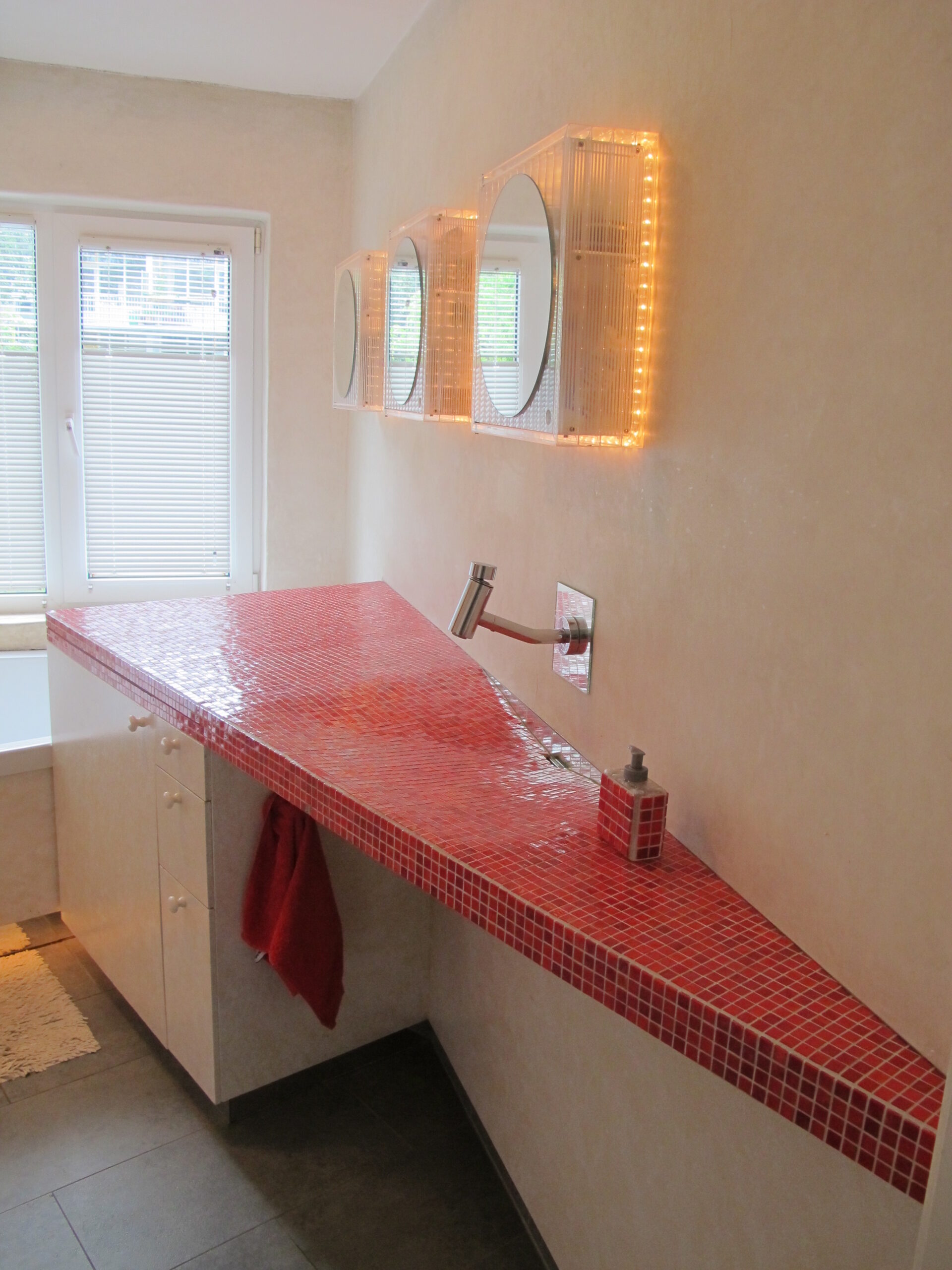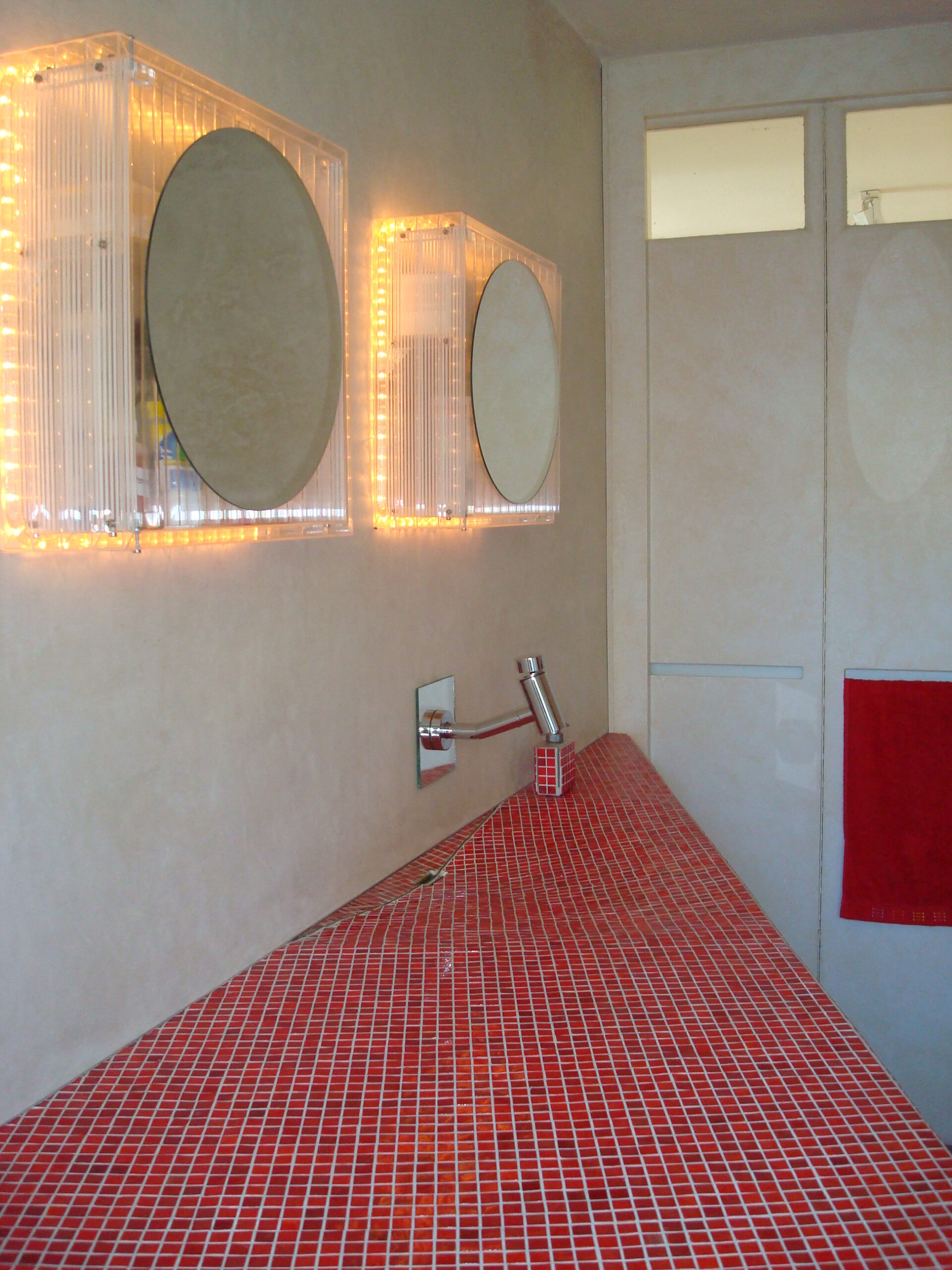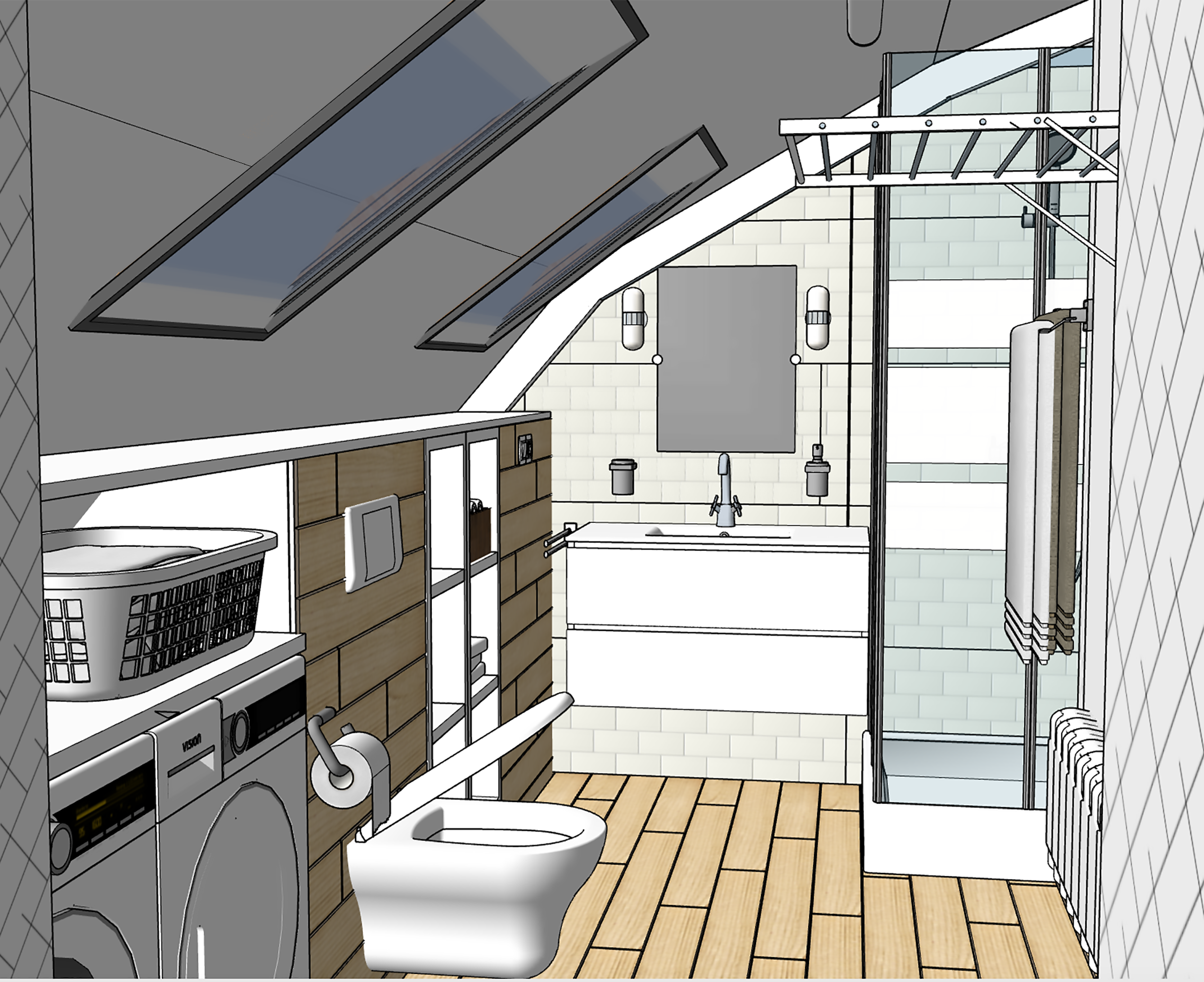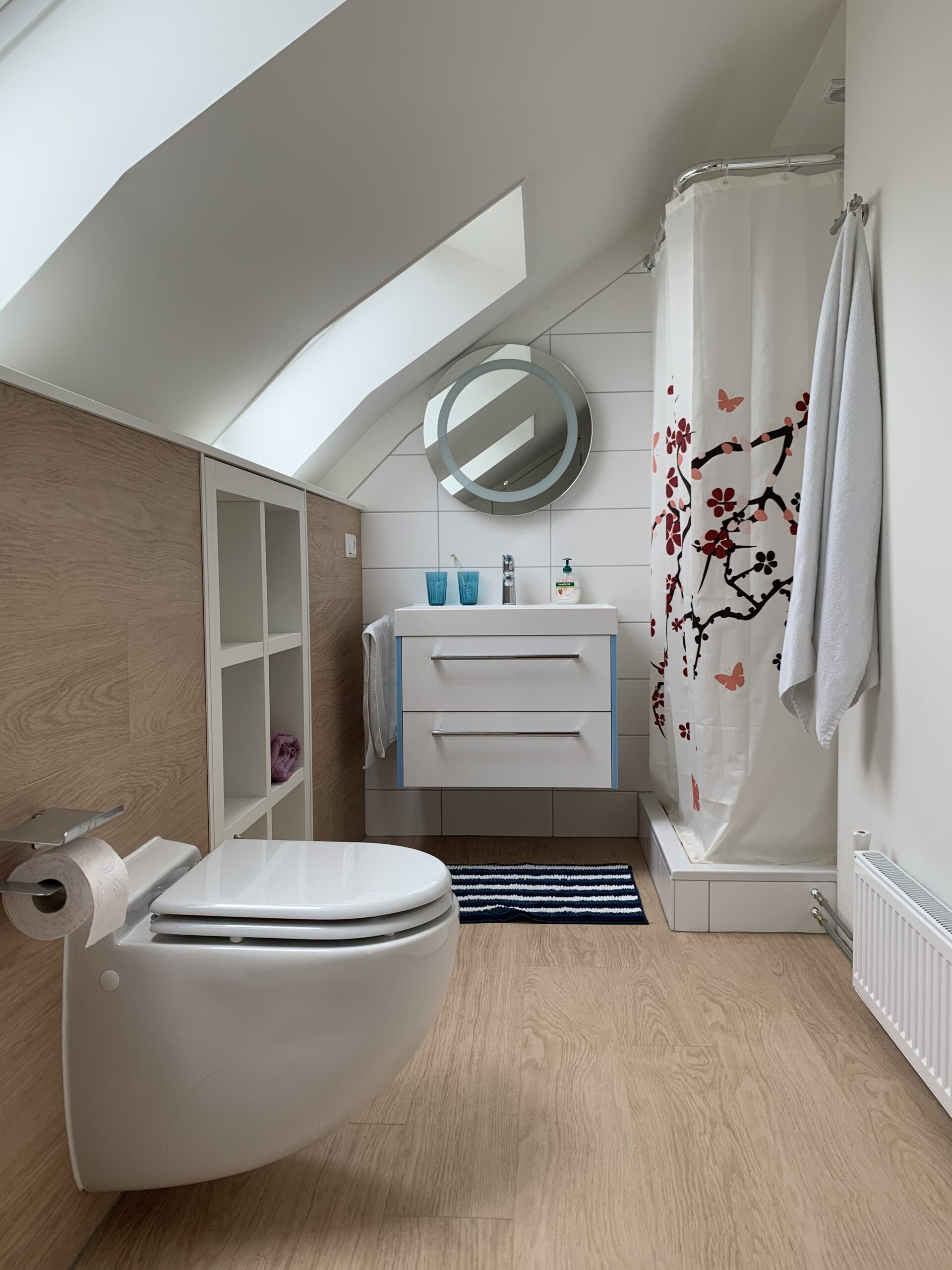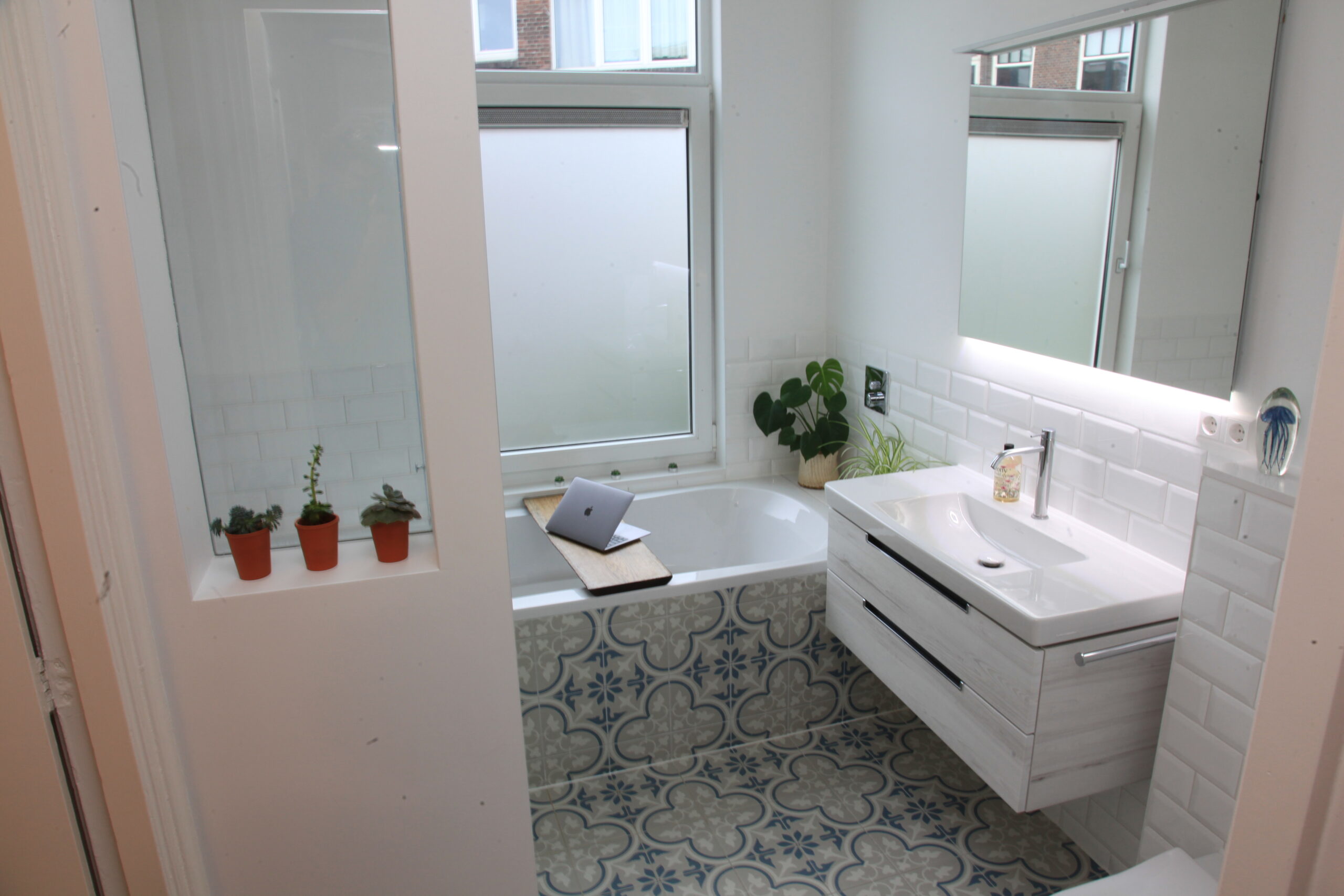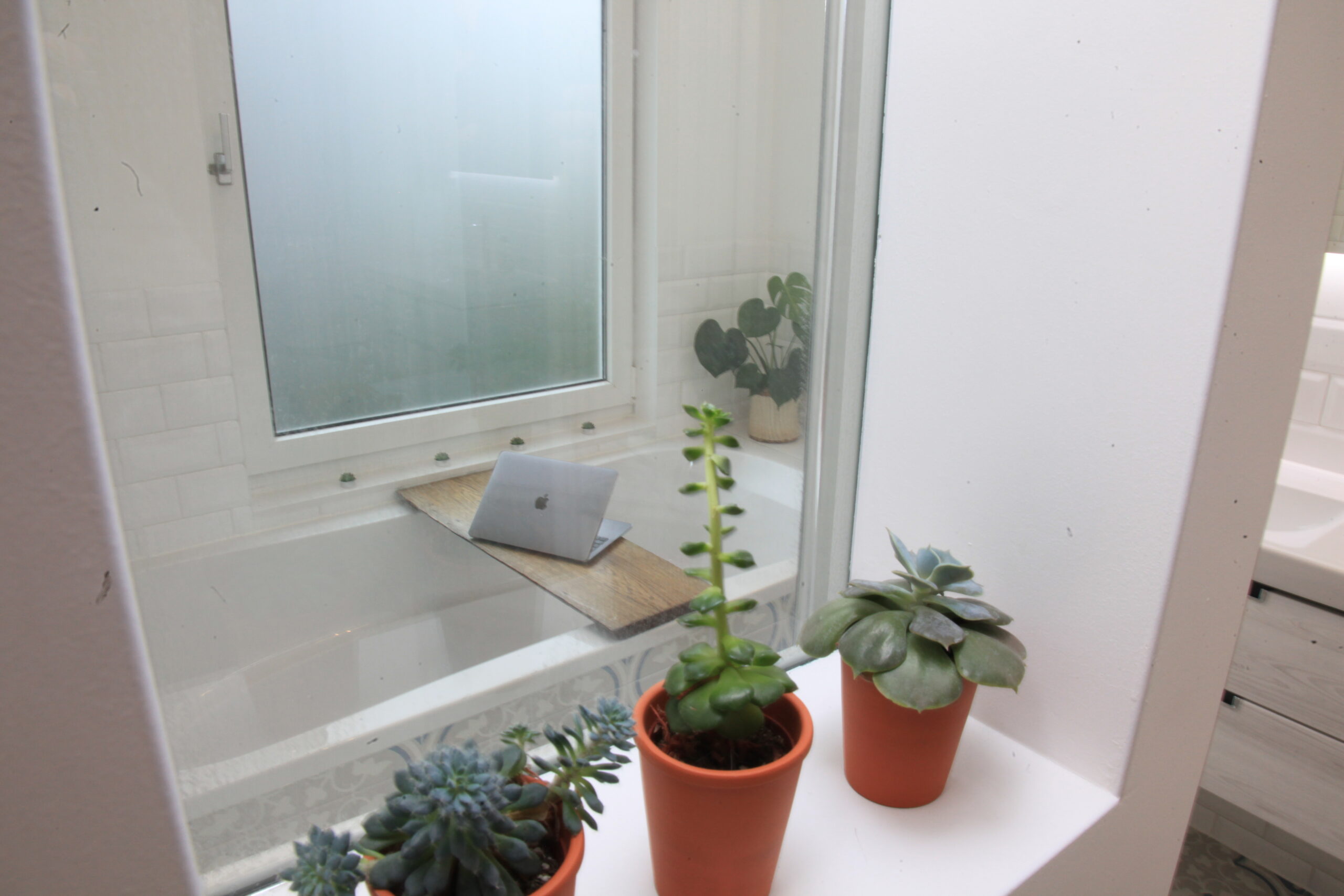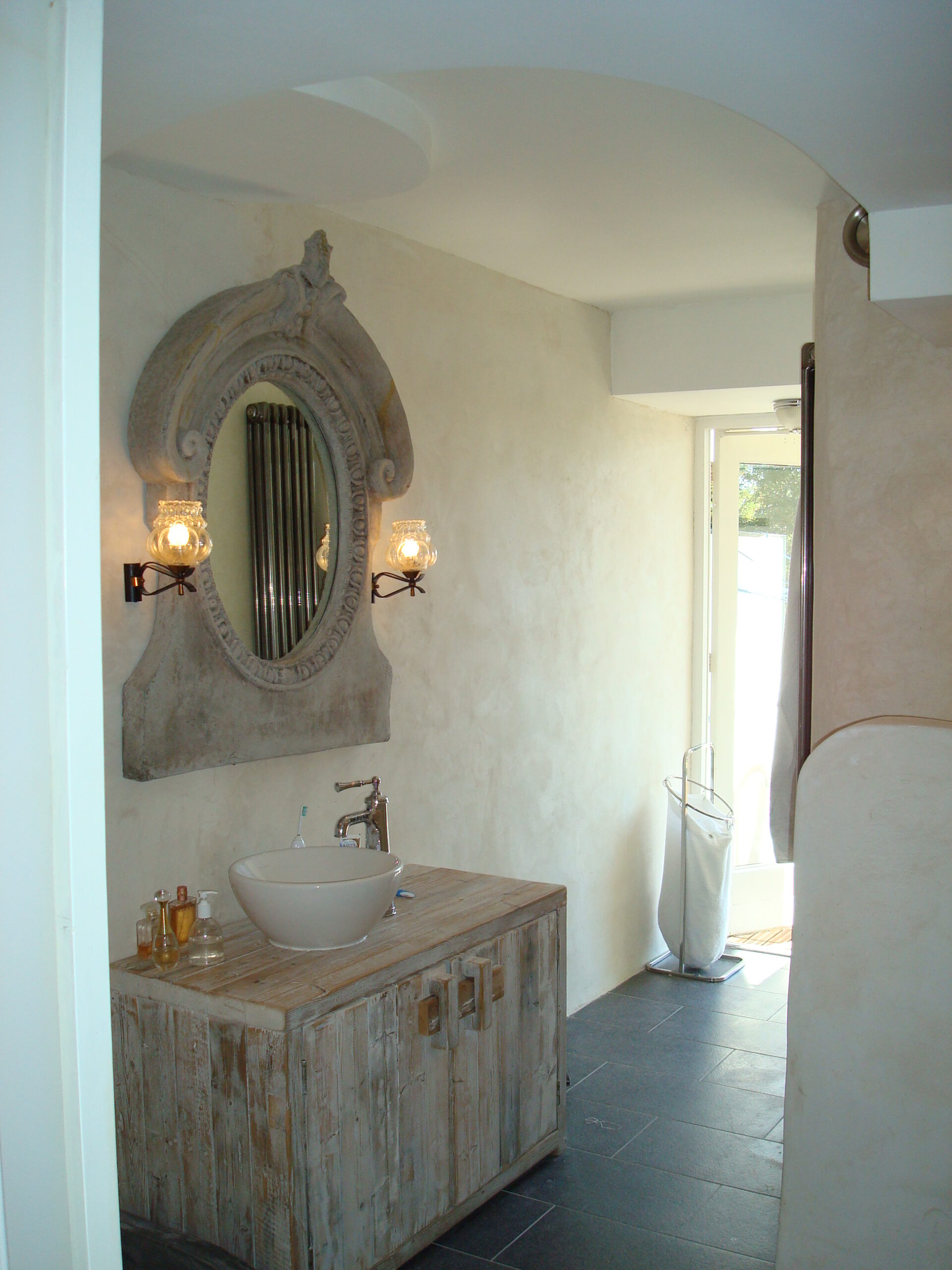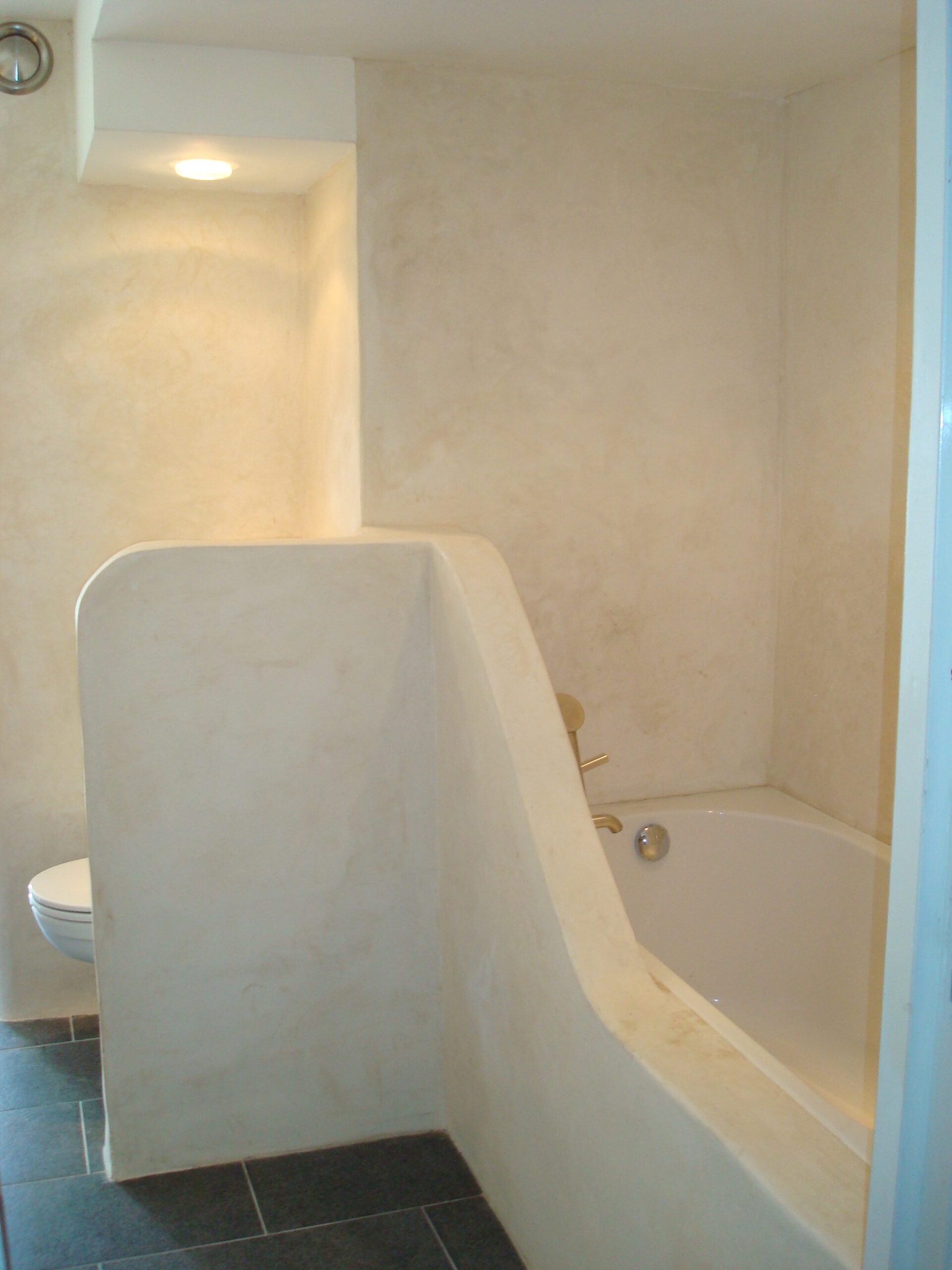 attic bathroom dormer
Transforming a tiny room in the attic into a spacious bathroom by adding a dormer window. Custom made sink to fit
wave tiled shower
With a smart use of the space even shower fitted in the bathroom.
Replacing bathtub with shower for 2
Bizassa mosaic shower
Shower for two.
Play with tile pattern and LED light.
From dark to bright
From dark to bright bathroom.
Bright bathroom
Adding window, playing with tile pattern,
custom made double sink -
match the lines in floor tiles.
Bizassa Mosaic WC
Bisazza mosaic - Floor, wall and ceiling.
Hidden/silent ventilation
above the floating ceiling.
Bathroom before after
A look at before and after - from the 70's to a sleek bathroom.
Red mosaic sink-counterJPG
Custom made sink combined with a storage
for the washing machine.
Children bathroom - Spanish tiles
Rustic bathroom with giant mirror.JPG
Starting point - finding a good use for this
new concrete framed mirror with two chandeliers.
rustic bathroom.JPG
Flow with the lines.
.
Reducing by half the hight of the
wall separating the toilet
brings more light and specious
feeling to the bathroom.
Bathrooms – relax to the max
With a hectic everyday life we need to have a relaxing place where we can spend time for ourselves and unwind.
Our aim at Noffi's Interior Architecture is to achieve the optimal results for a wellness experience in your own home.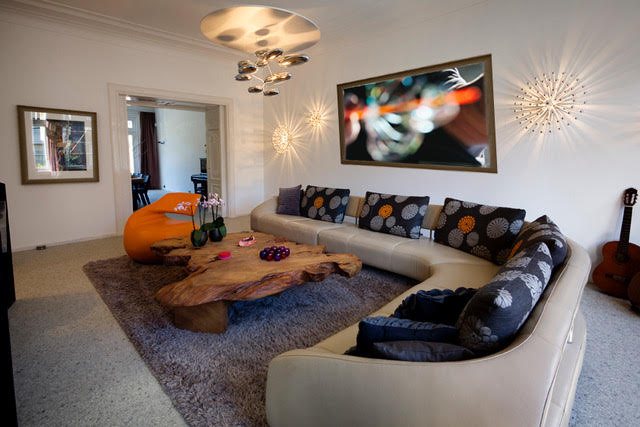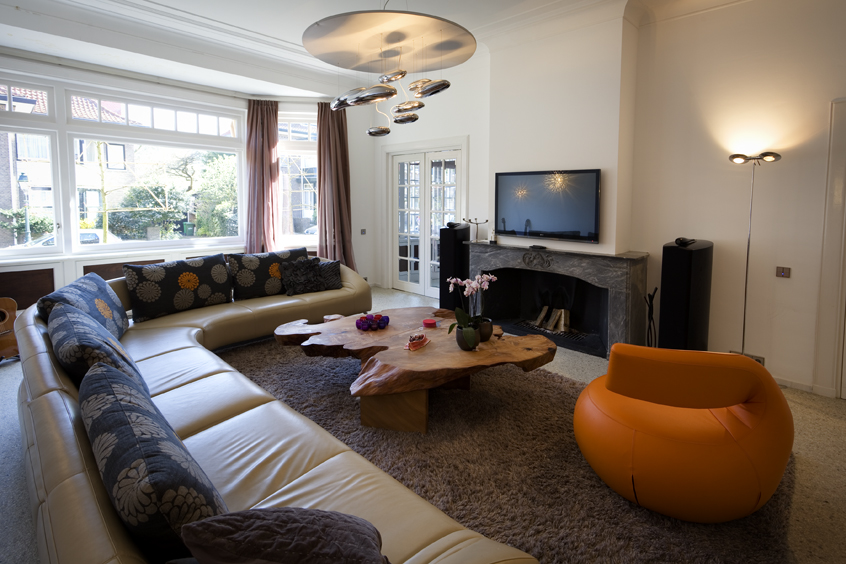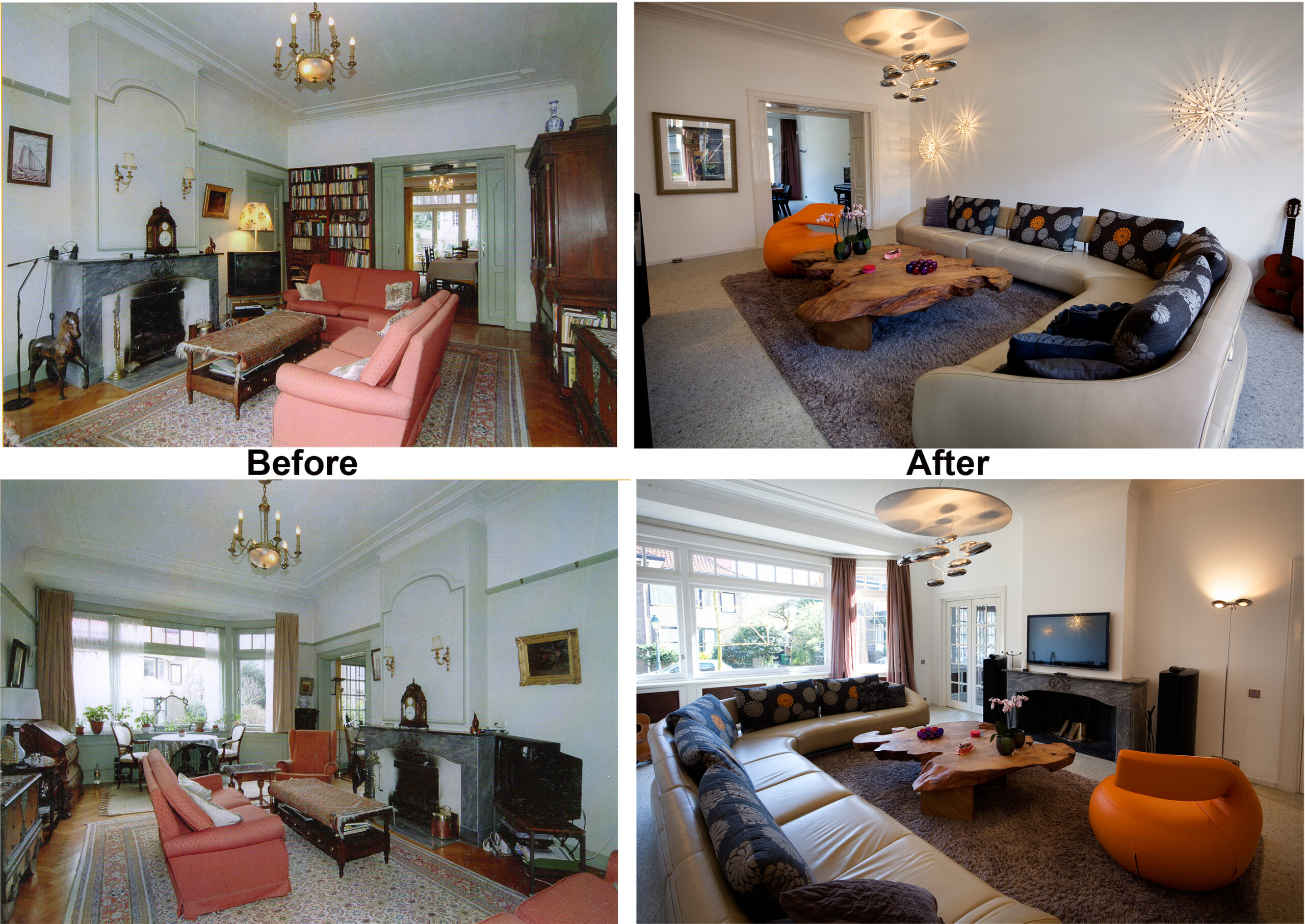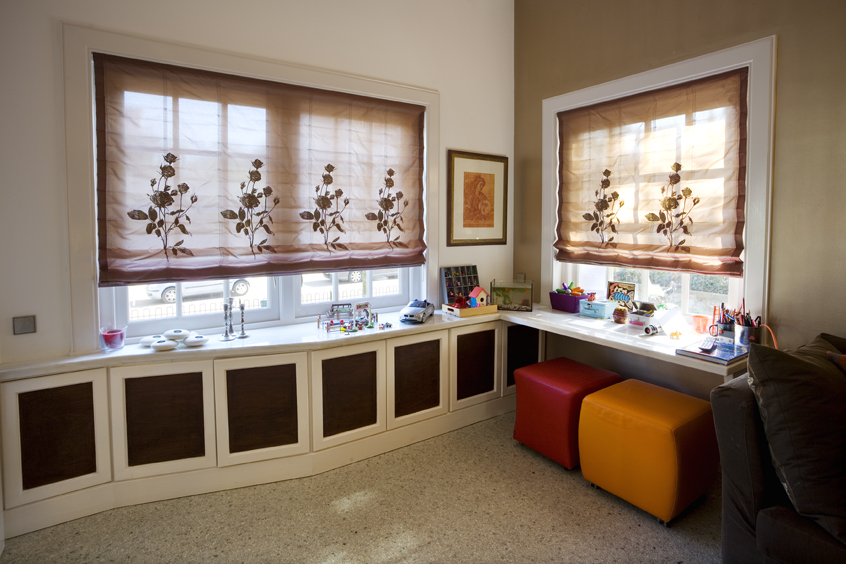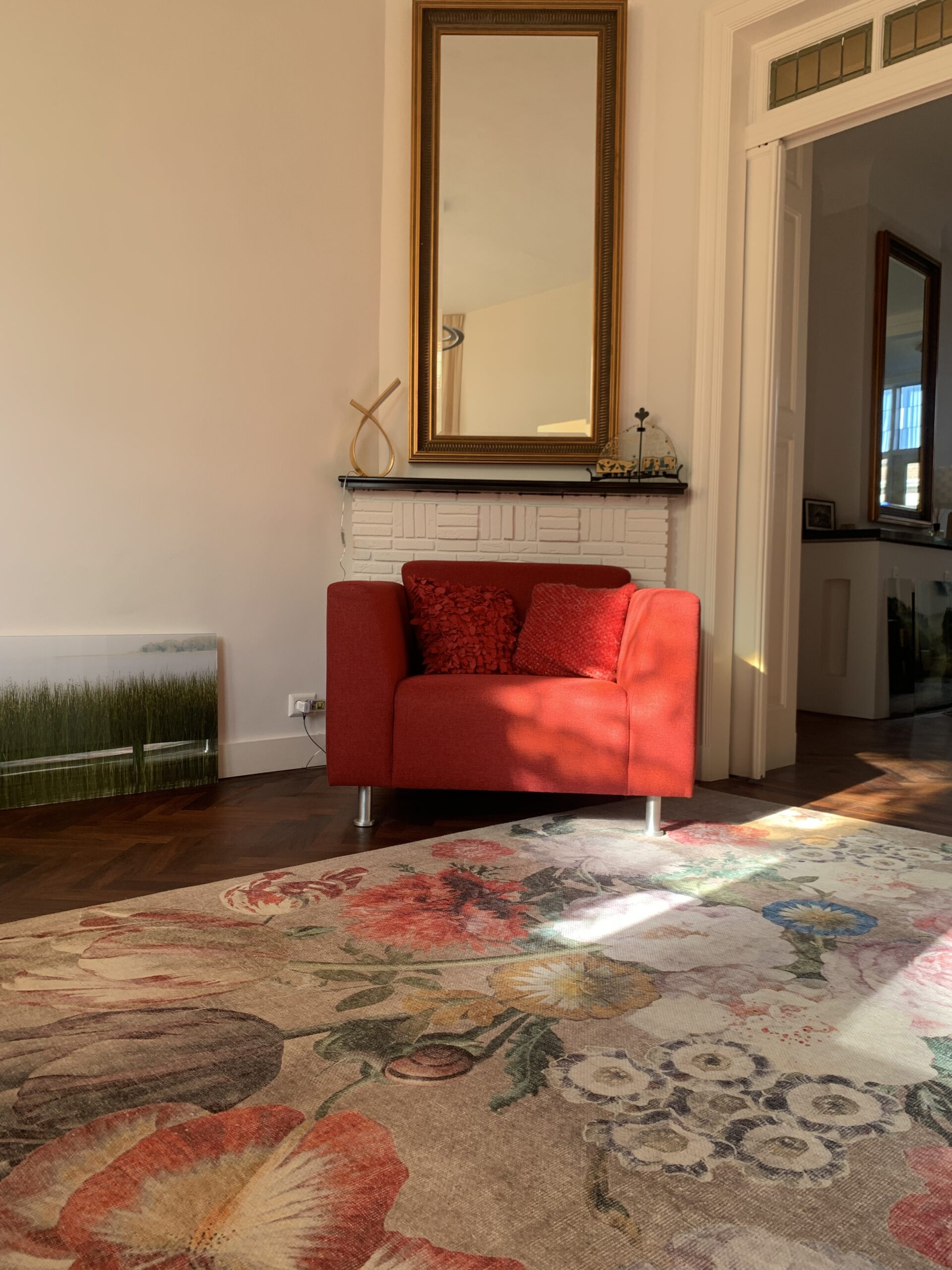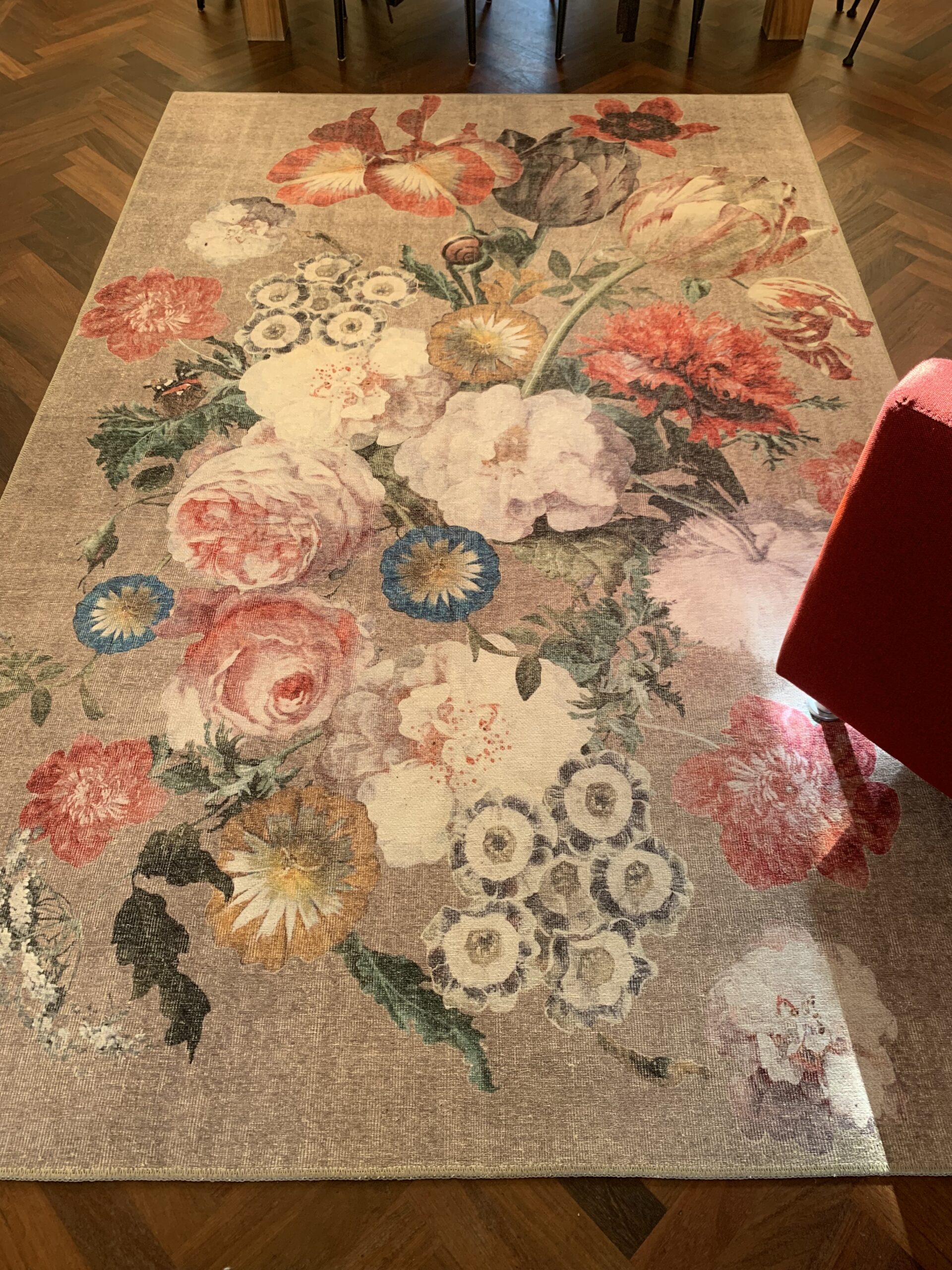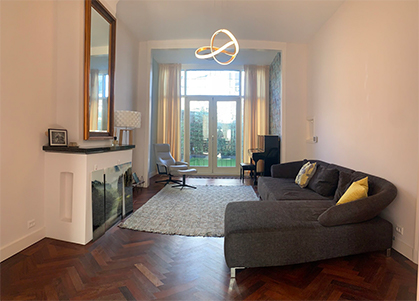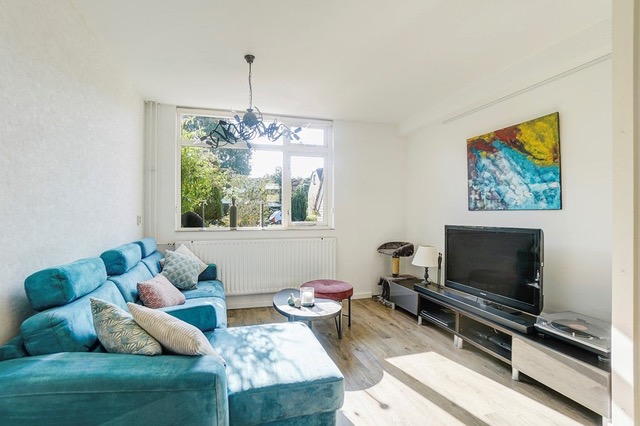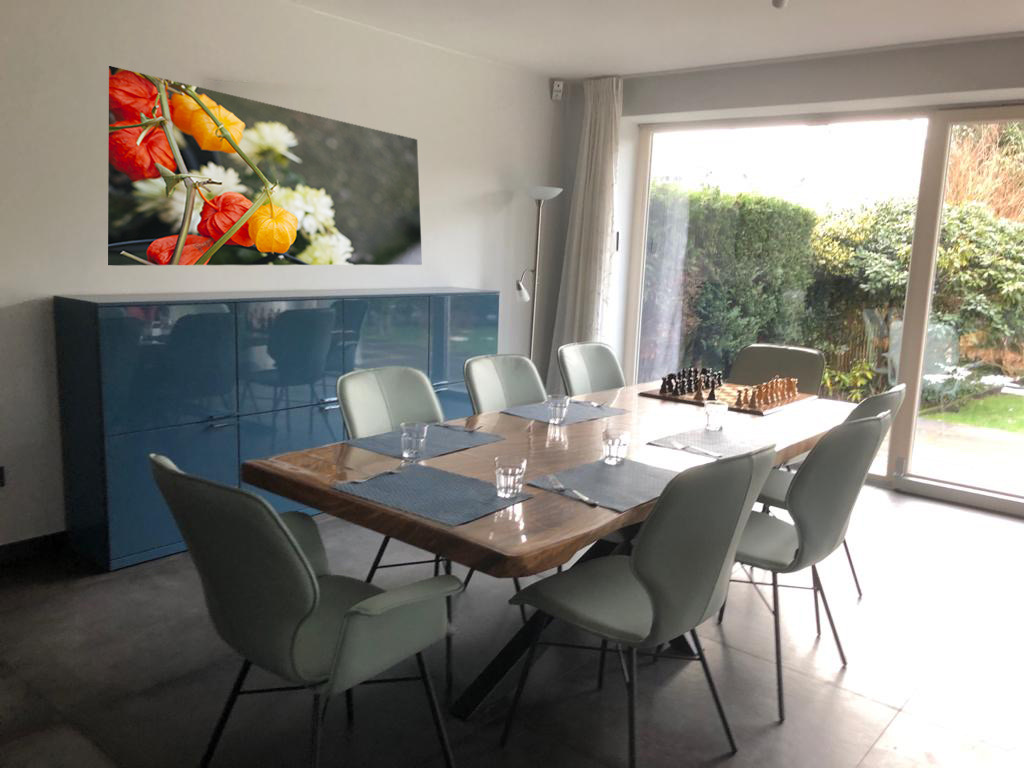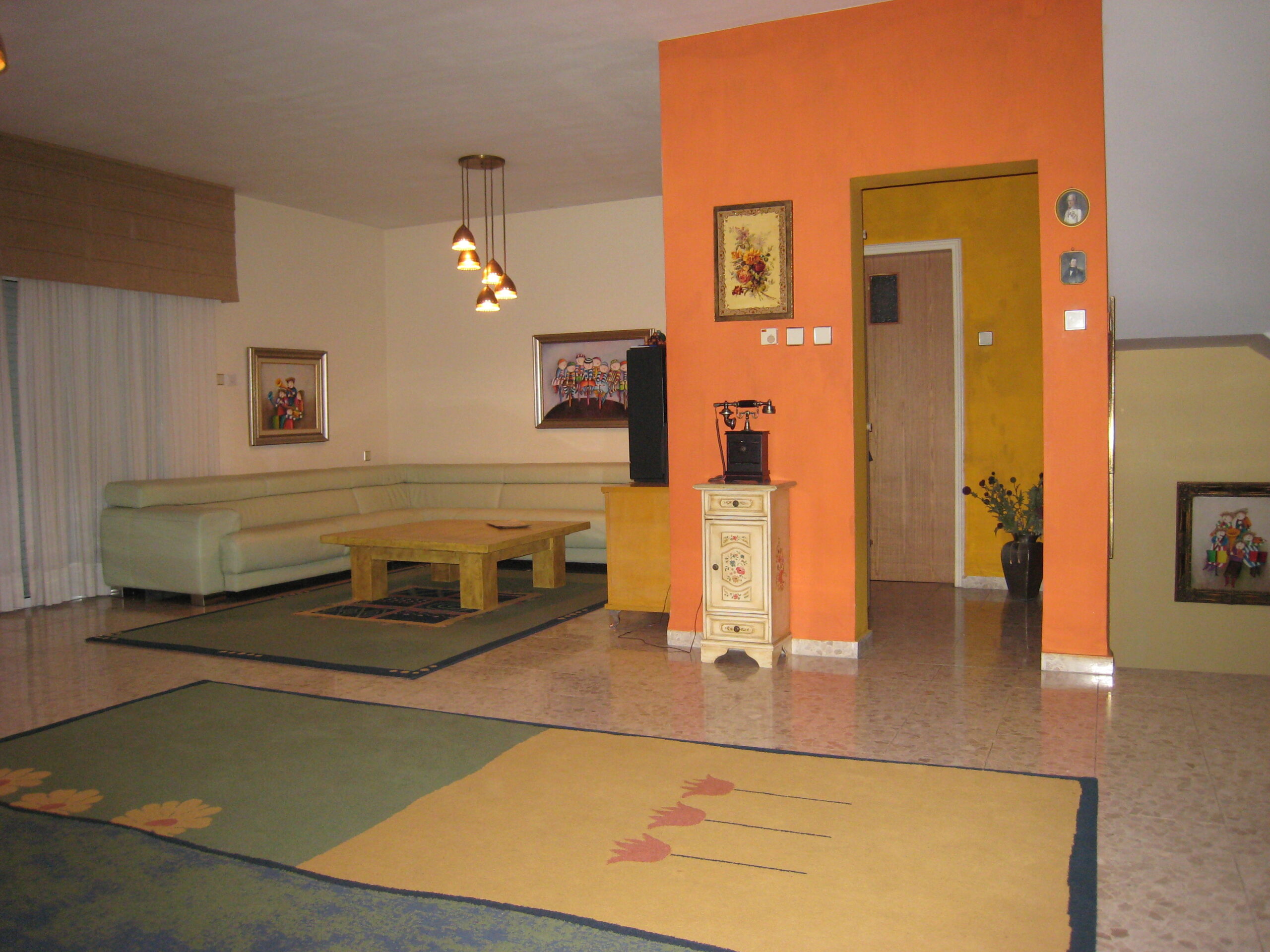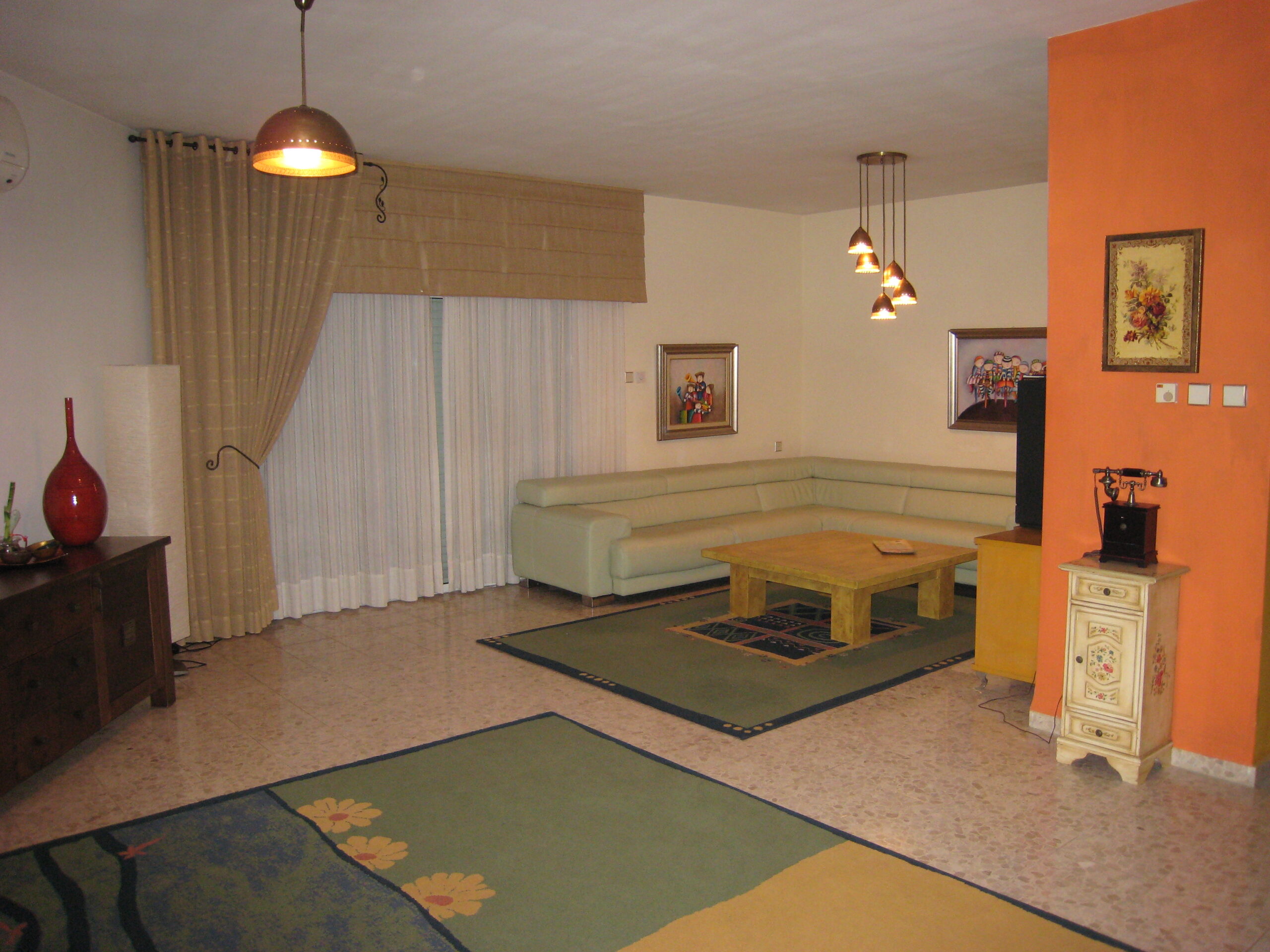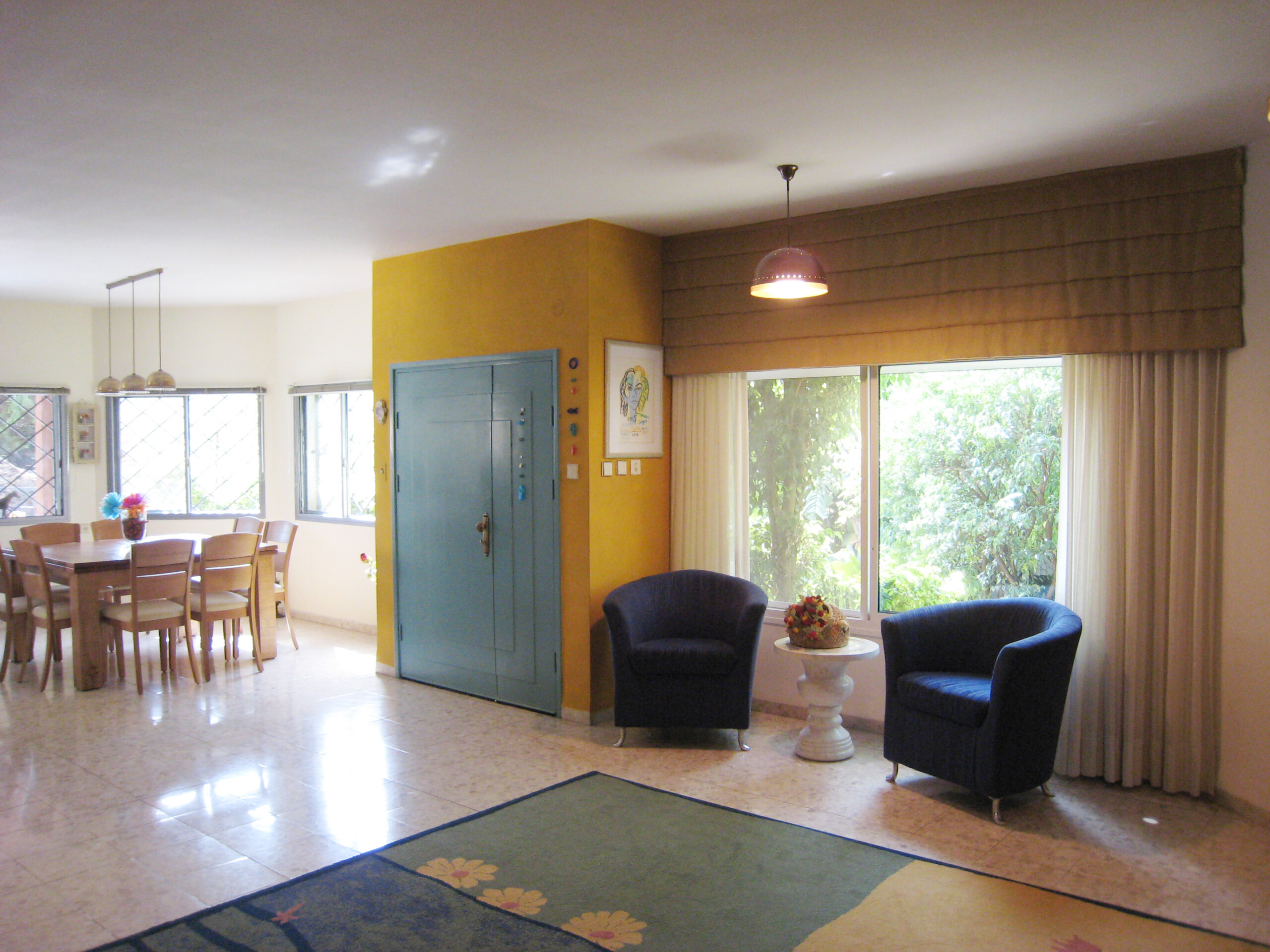 livingroom
Chic and elegant ambience.
Extra big Leolux couch was specially made for this project.
An exceptionally beautiful slice of Swamp Kauri trunk serves as a coffee table.
Living room fire place
Monument villa in the Statenkwartier refurbishing the old fireplace
woonkamer voor-na
From old fashioned to modern
study room
Combination of old style and new to endorse the monument house.
The windowsills are integrated with cabinets and desk.
dining table kauri
See through fireplace
A large slice of Swamp Kauri used as dining table for 8-10 people.
Binnenhuisarchitect Den Haag
Living room looking to the dining room
Binnenhuisarchitect Den Haag
Dividing big space with furniture
Braking walls
By breaking the wall of the hall, more space in the living/ dining room.
It could be done because there is closed stairwell outside this apartment.
Binnenhuisarchitect Den Haag
oriental living room.JPG
Starting points for the color scheme: the carpets.
Seating corner.JPG
Mediterranean Living room
Oriental living room
The blue color from the chairs and the carpets coming back on the wall and giving the picture extra depth.
Oriental living room- entranceJPG
Mediterranean Living room Israel
Starting points for the color scheme: entrance door color, two blue chairs and a carpet.
Living rooms and dining rooms
It is in its name – the living room is where you live! Here it's most important to have the feeling that within this space you are at home and want to stay.
Our goal is to help you to translate your dreams into reality in creative and functional way.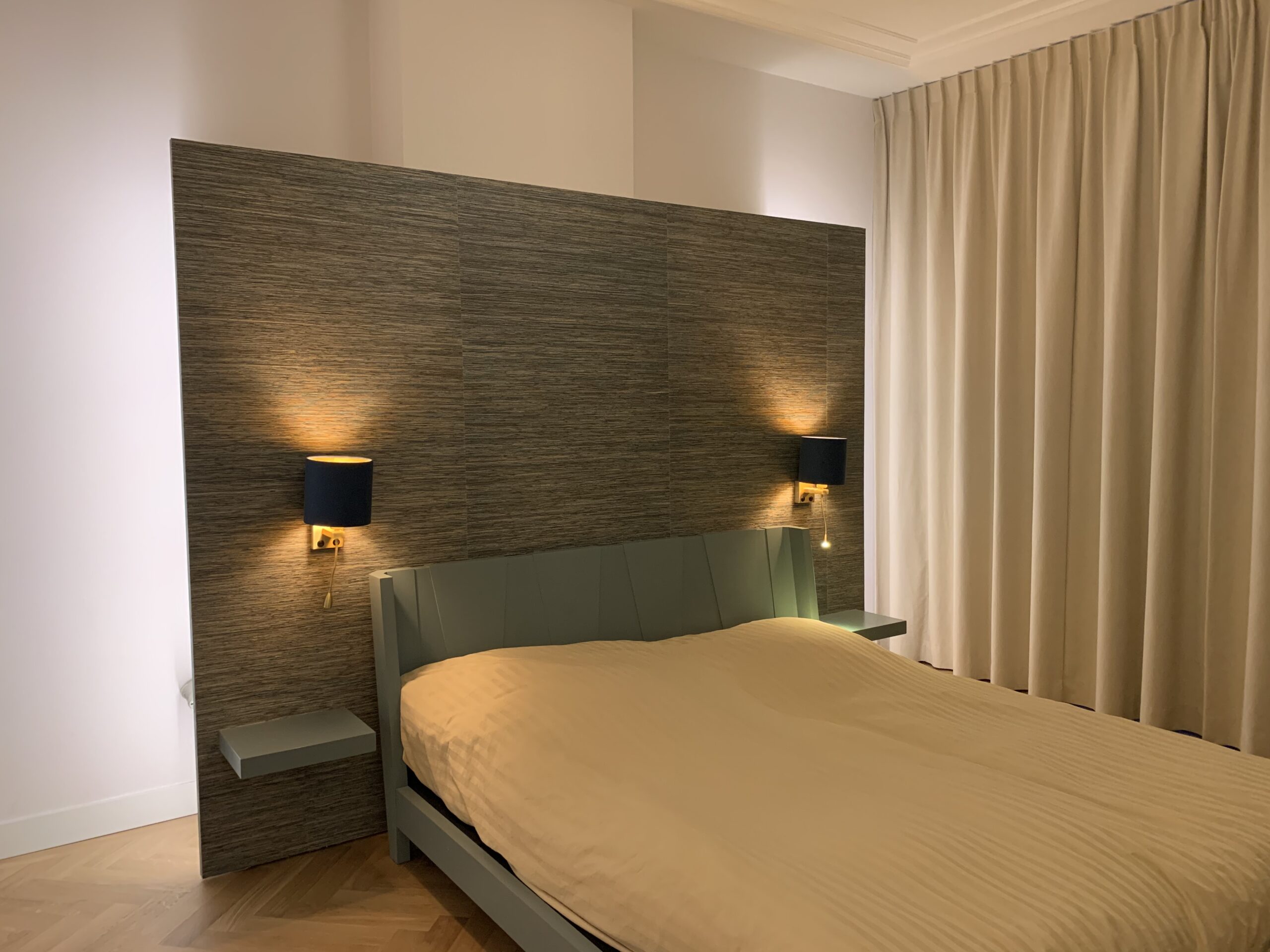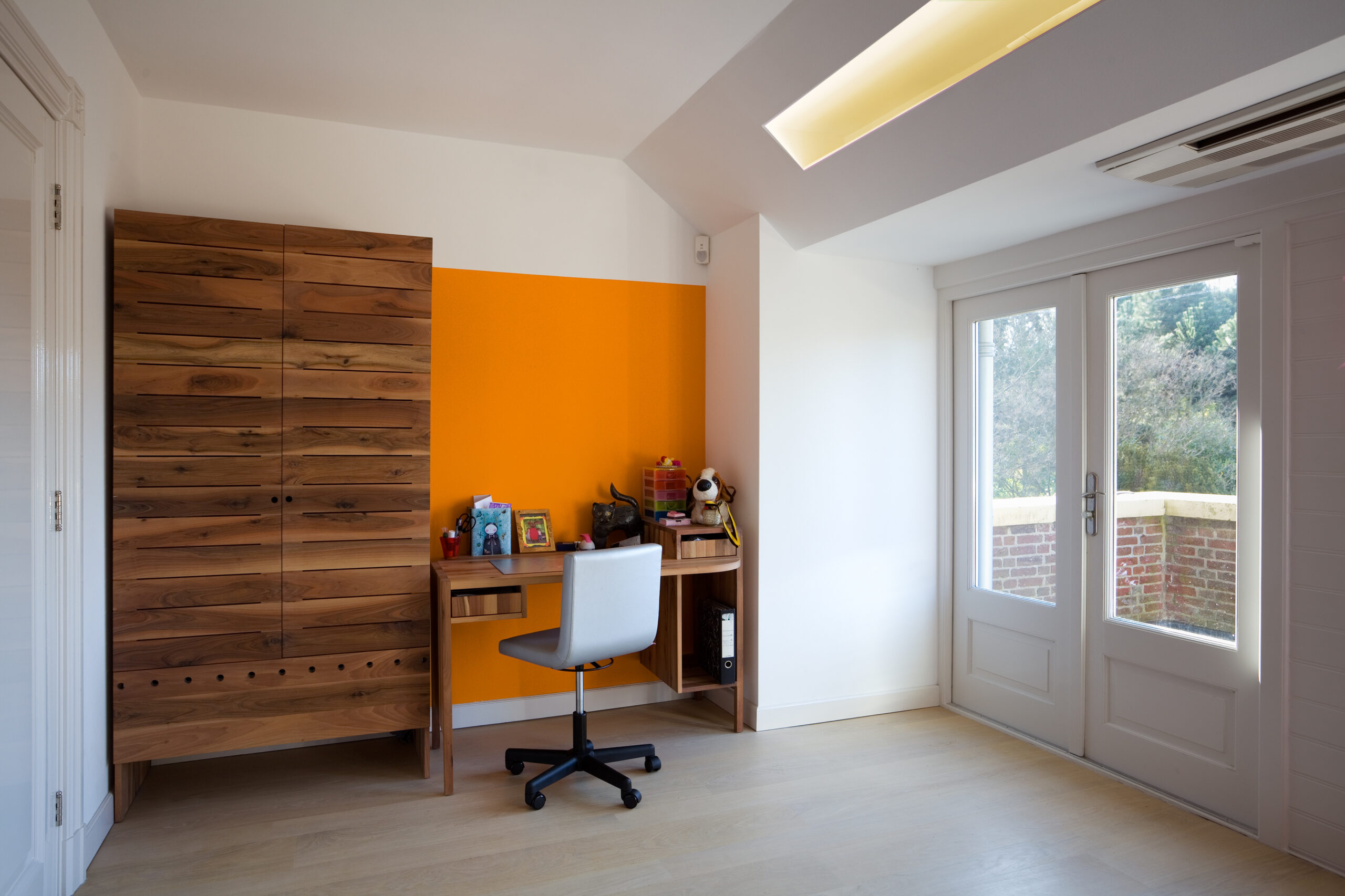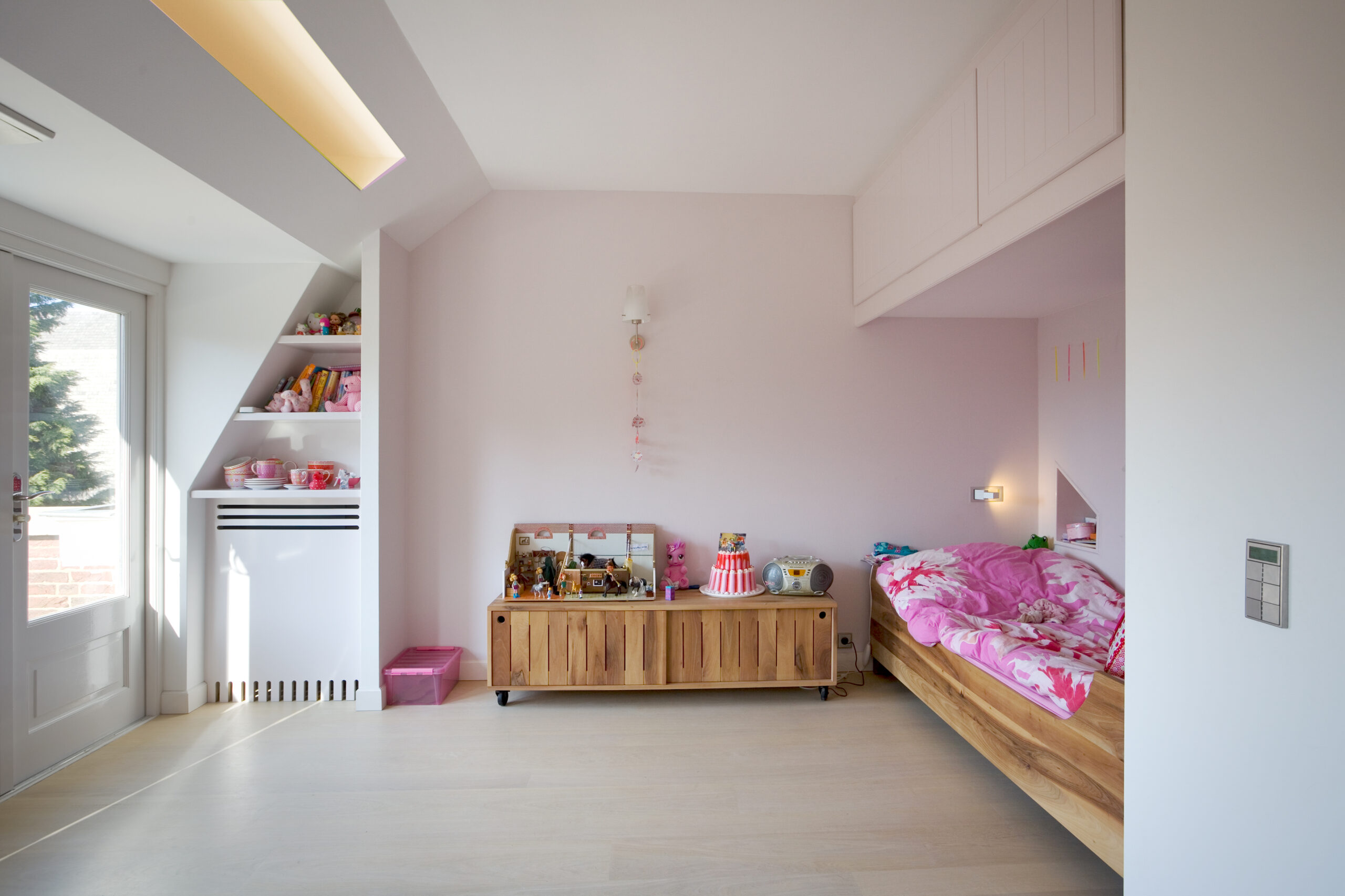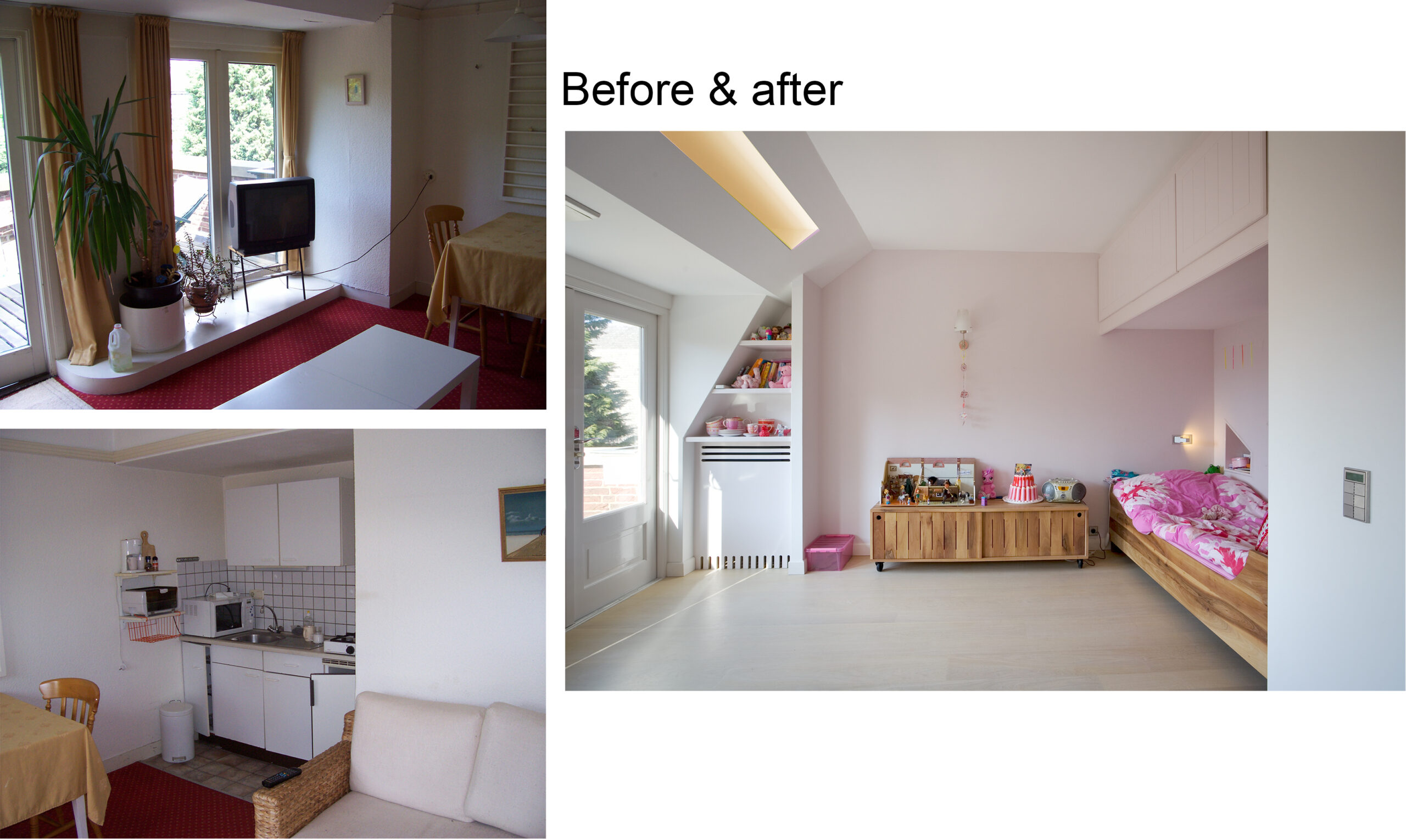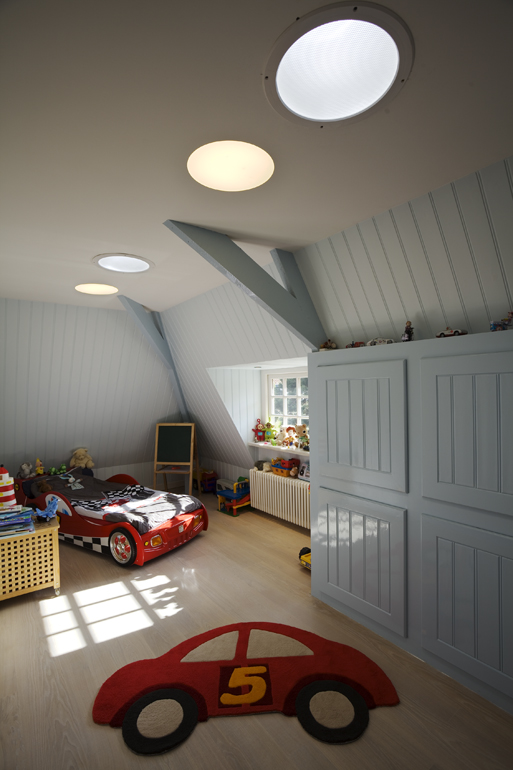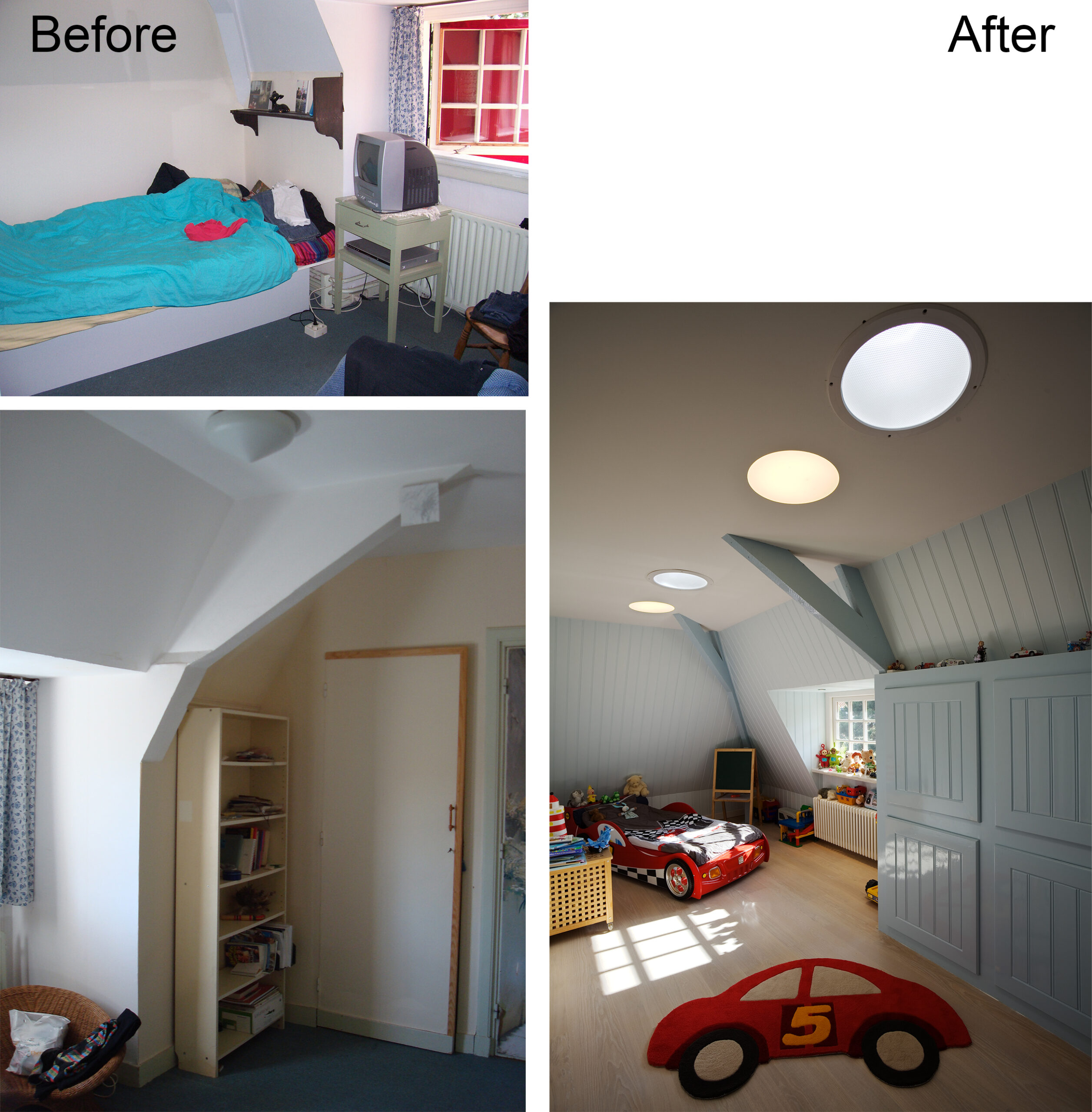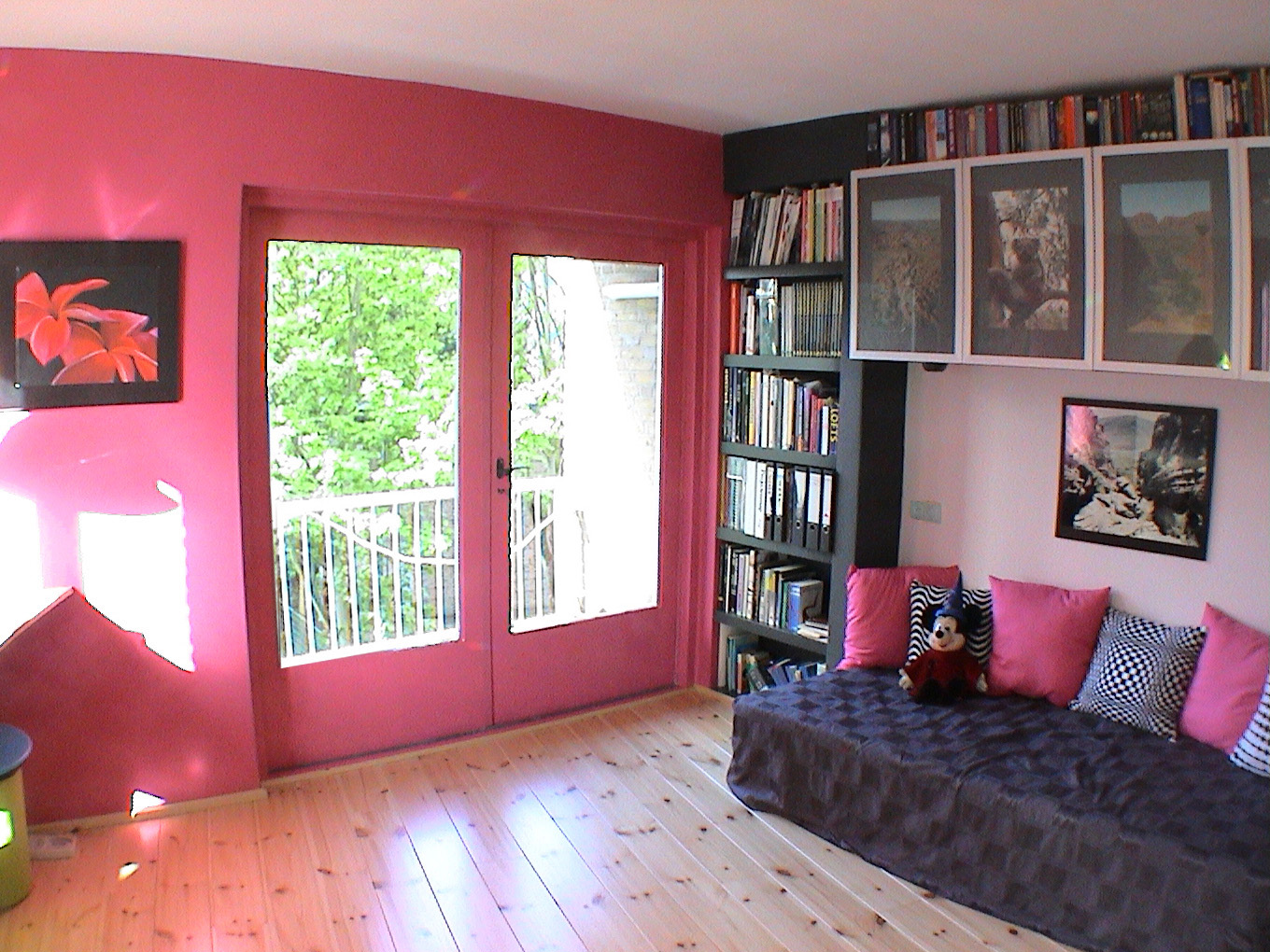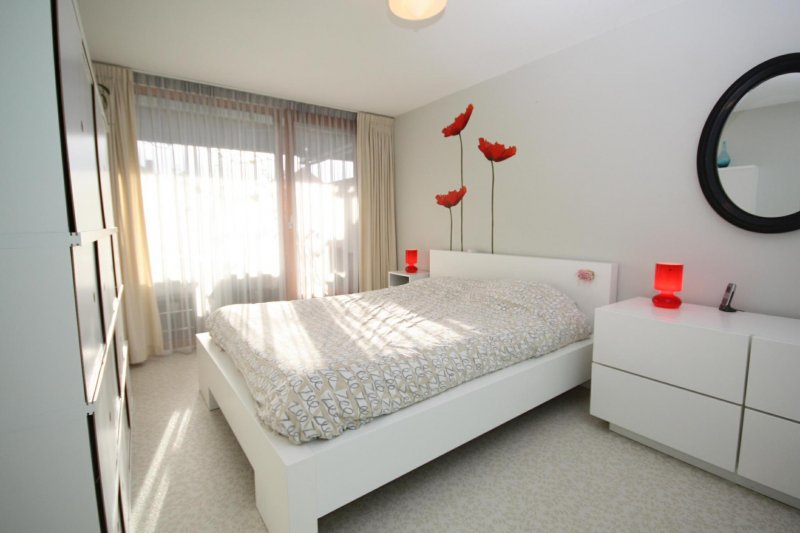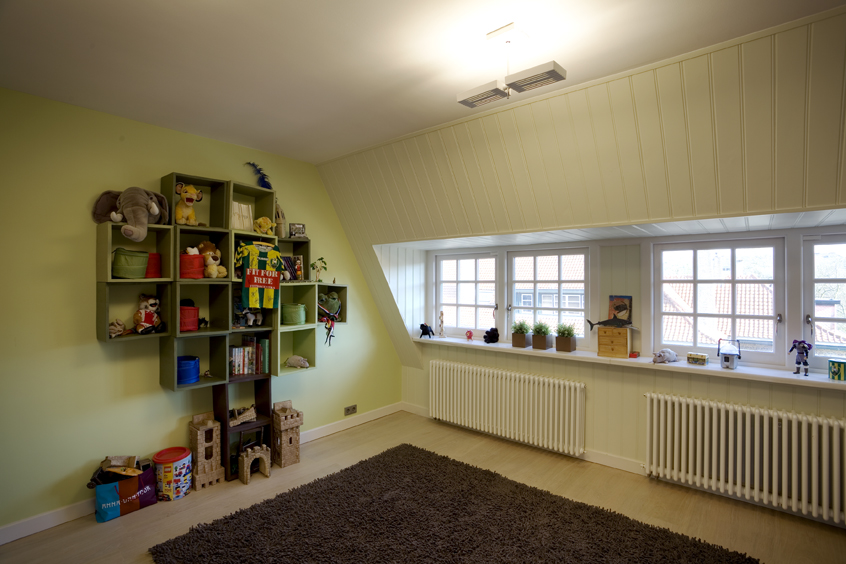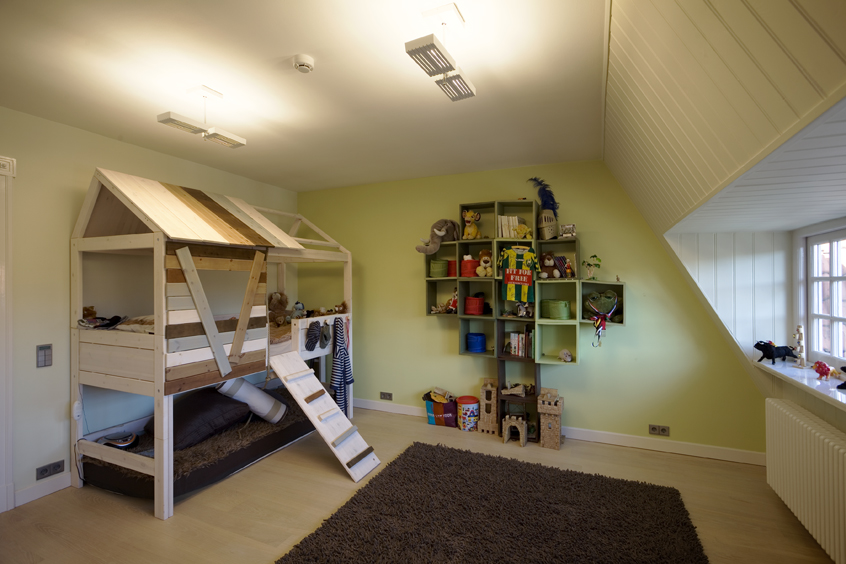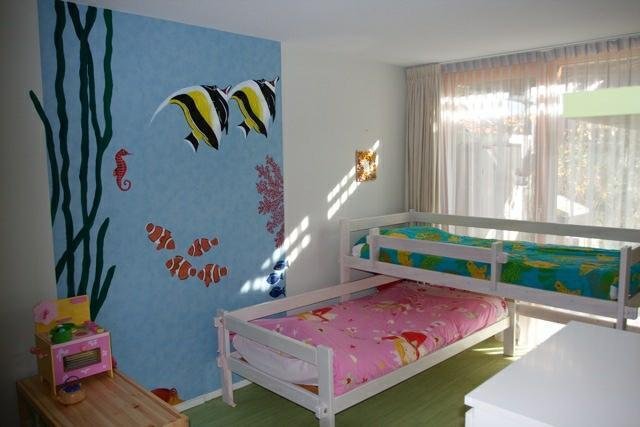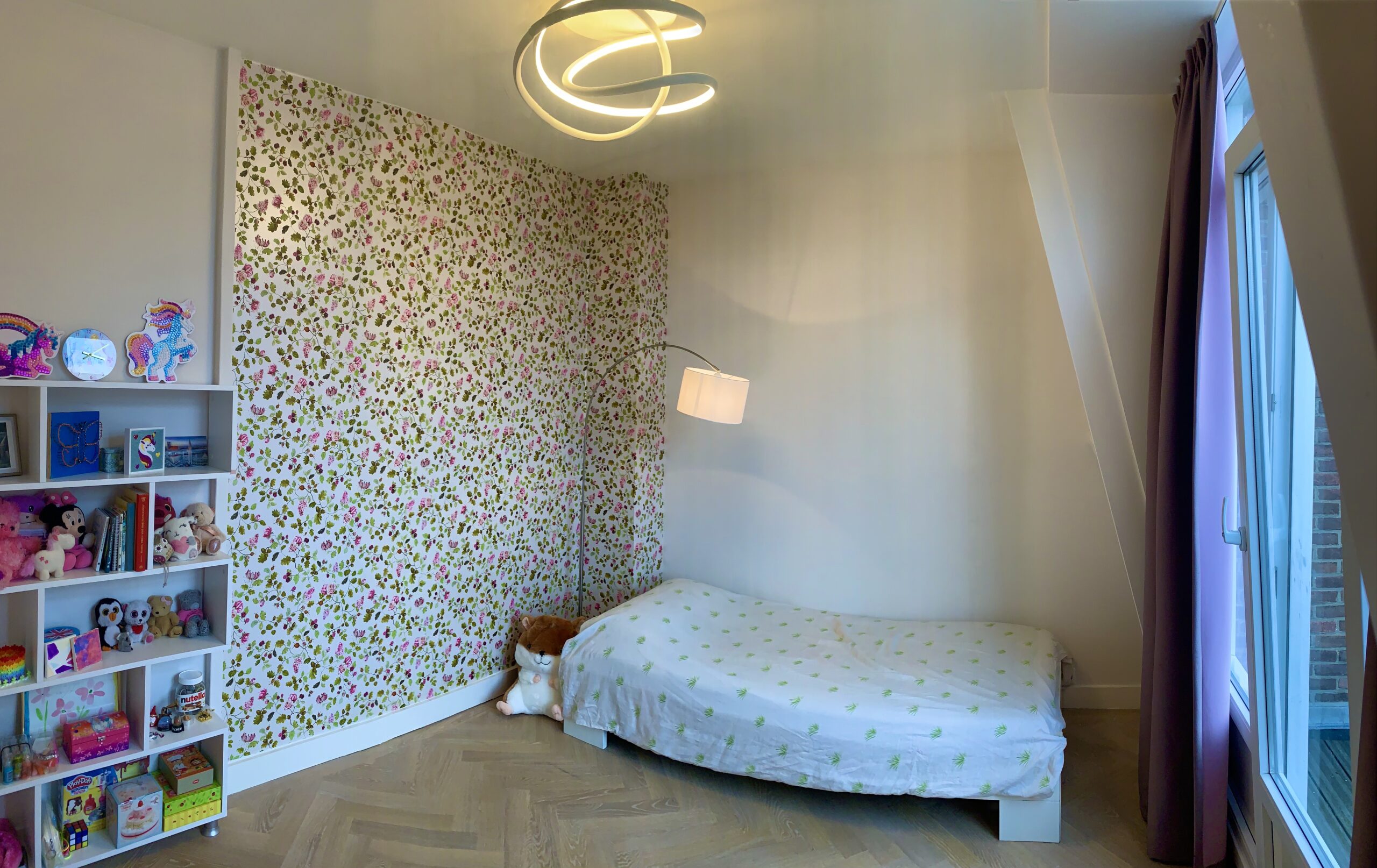 glamorous room
Glass panel wall. Starting point - a golden chandelier and a dream of a window bench.
custom-made bedhead with storage
Teener room before & after
Teenager room pink
Creating a cozy sleeping corner and an optimal use of space for storage above the bed.
Teener room before & after3
werkkame2.JPG
Converting chimney to bookshelves and upgrading Ikea's cupboards.
From 2 small room to 1 large
Boy's room - desk and cabinet
Bedrooms
"Sleep that no pain shall wake;
Night that no morn shall break"
Georgina Rossetti
You are about to make very important choices for the quality of your life.
The colours will be the first thing you'll see when you wake up in the morning.
The flooring you choose is the first thing your bare feet will touch.
Decisions you make now will have strong impact on your life so you have to be certain that they are right.
​
Decisions you make now will have strong impact on your life so you have to be certain that they are right.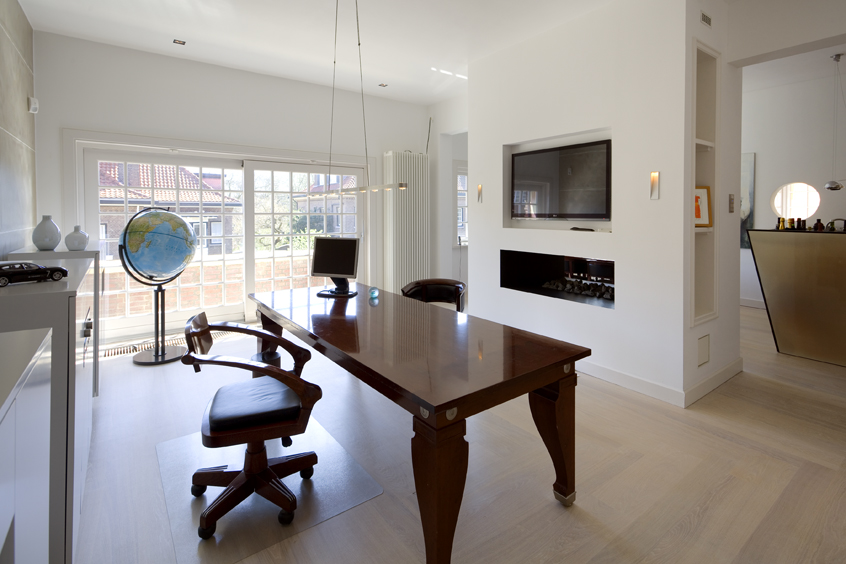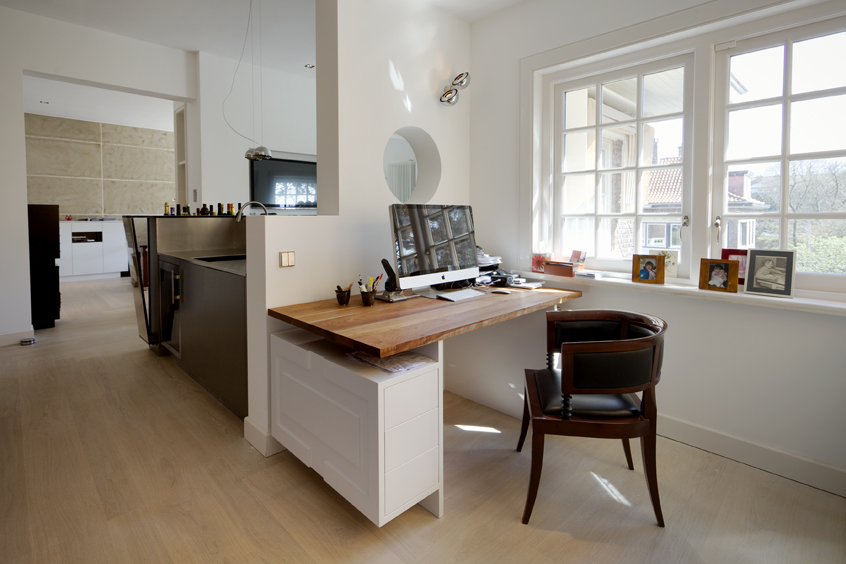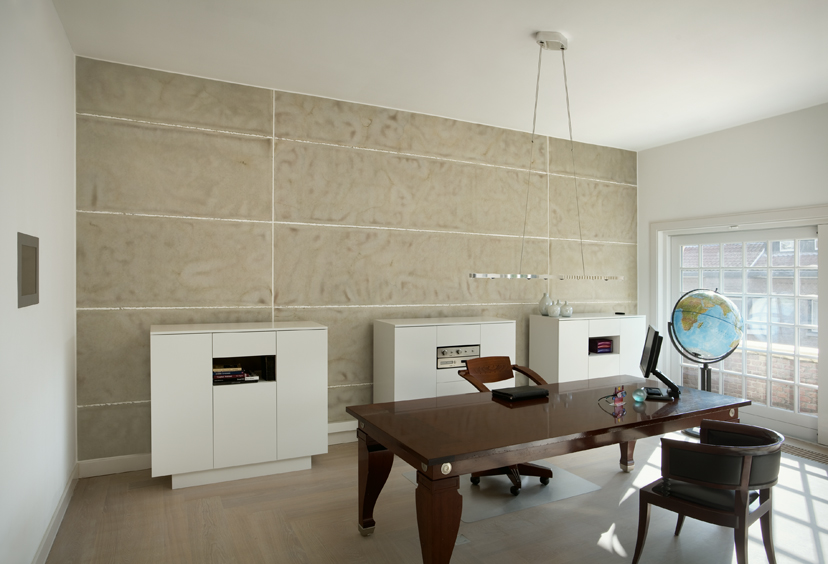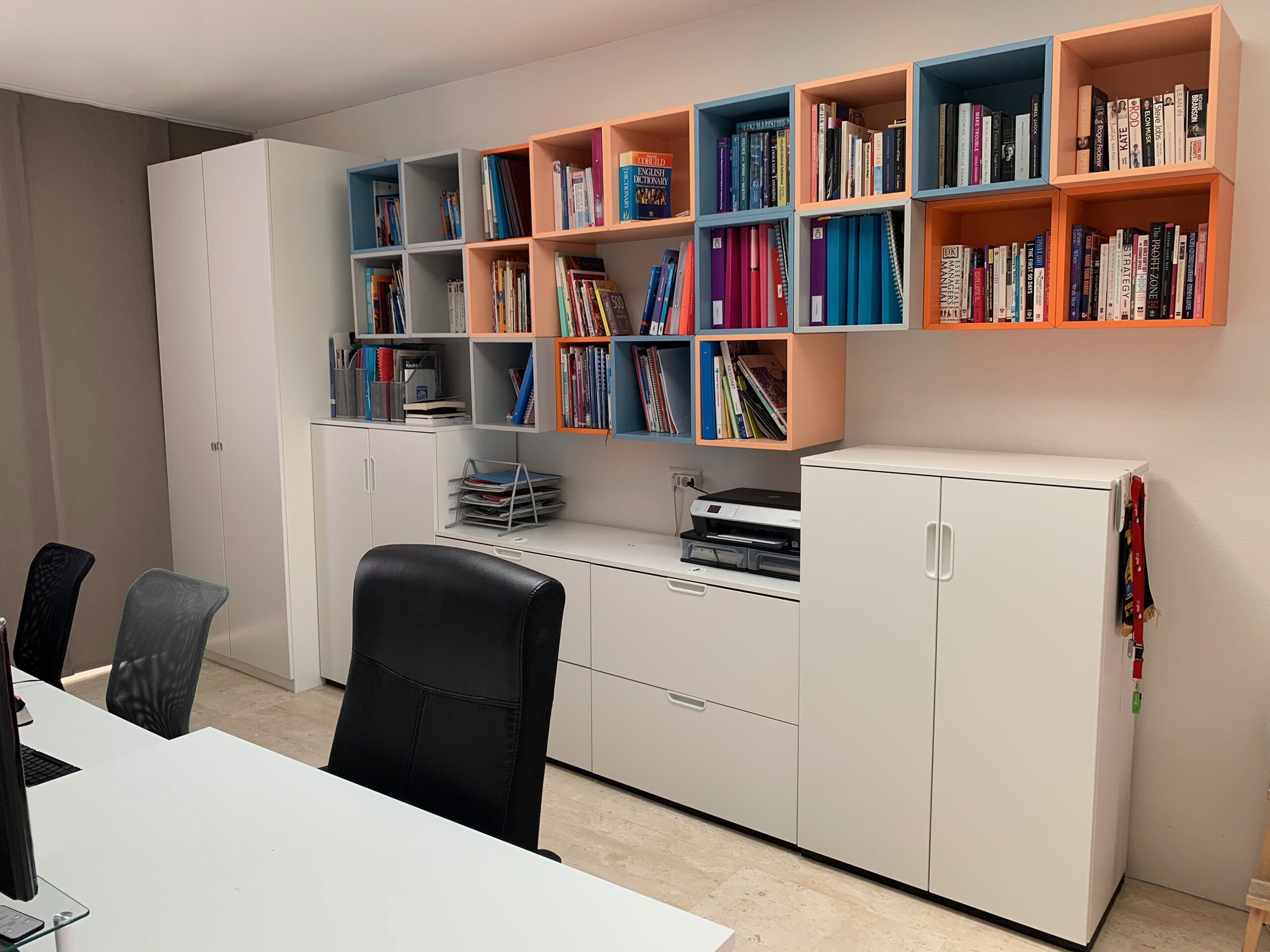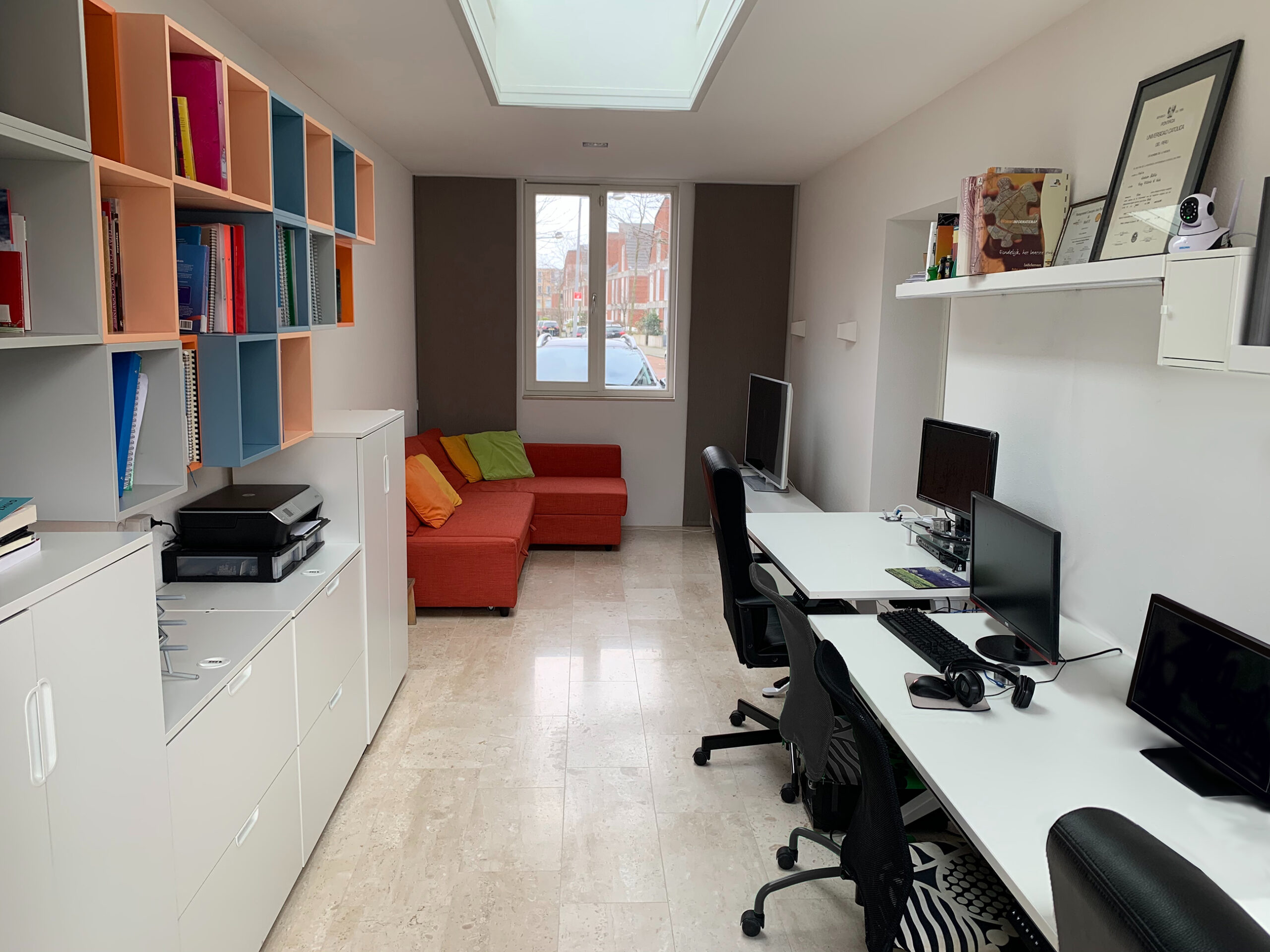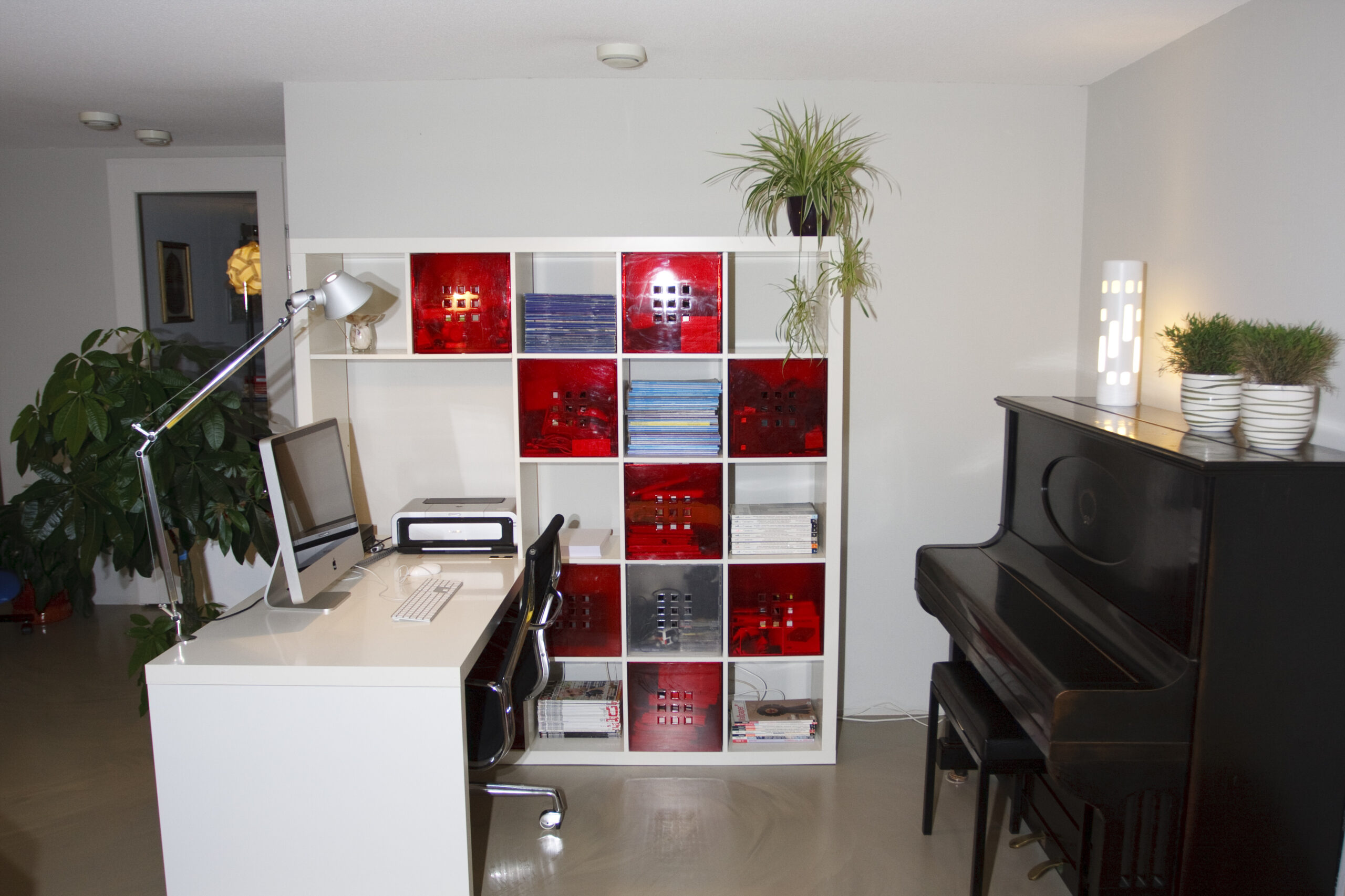 conference room
Conference room, staring point - existing table and chairs.
Mark de weijer
Custom made bar and cabinet and wallpaper.
Special made coating in an extraordinary coloring technic.
see tough fire place
Look through fire place, used as a room divider between the conference room and the office.
Lucy_ext_2
Extension with a skylight.
Working corner
Dividing a large living room to deferent use with the help of furnitures
Work at home –
when working becomes pleasure. ​
With more and more people working from home it's important to create a space that is inspiring and motivating.
Noffi's Interior Architecture designs your work space to be inspiring and motivating.